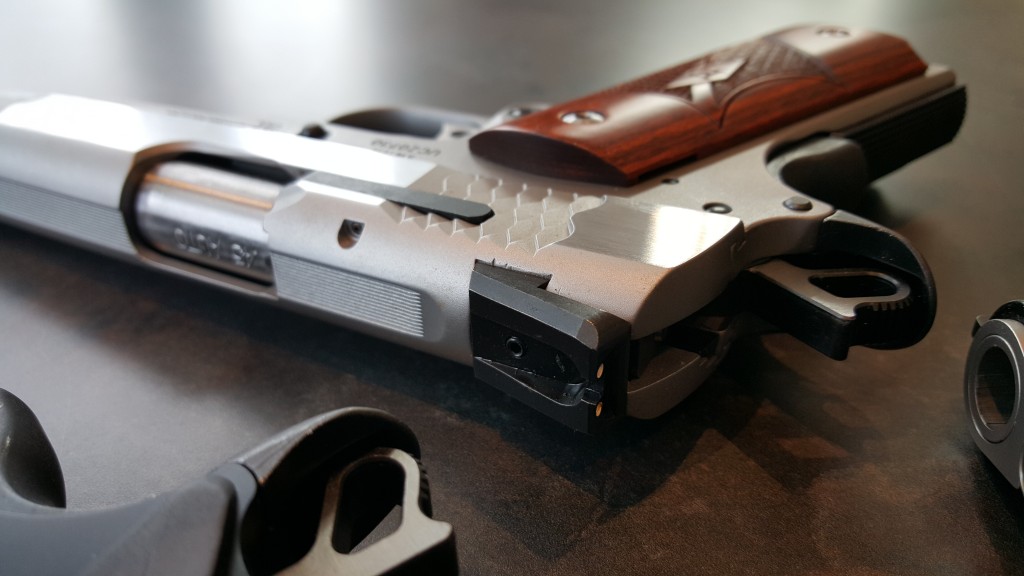 I hear this all the time… usually from Mouth Breathers… "Those SIG and S&W 1911's are crap because they have external extractors.  No gun should have them."
Dude – Just shut it.   Most modern autopistols all have external extractors.  All the guns that are well known for utter reliability have external extractors.  John Mosses Browning even put them on the Hi-Power!   Glocks.  SIG's.  Beretta… very few guns have Internal Extractors and those that do generally are problematic.
I've shot a lot of 1911's.  I've got a lot of 1911's.  And what I don't have or have ever shot – was a 1911 with an external extractor that had a problem that was extractor related.   Ever.   You don't hear about Glocks and FNS's with Extractor problems… do you?  No!  You really don't!   Sure – maybe somewhere out there in the vastness of the internets, under some dark rock in a dark corner – someone had a Glock Extractor problem.  But really, on the whole… such problems are pretty much just non-existant.
If you think an external extractor is problem – you really just don't know what you are talking about.