The Uprising Saga is a collection of stories not just about surviving the Zombie Apocalypse, but winning it.  Most Zombie Stories are about running away and hiding in some hole like rabbits… frightened to go out and stretching out their meager ration of food as long as possible.  Screw that.   Pickup your weapons and get to work… there are Zombies to kill.
Uprising started out with a thread on WeTheArmed.com, a short story I wrote answering the question "What if?"  It started out as realistic as possible with people I knew and what I would do… and then we took it up a notch.
Uprising USA. 
Amazon Kindle,   Amazon Paperback,    B&N.
Uprising UK
Available for the Amazon Kinde.
Uprising Russia – Expected unleashing, Christmas 2012.
Uprising China – Expected unleashing, Oct 2013.
Uprising novels by other Authors:
Uprising Italia, by Zach Hill.  It's on Amazon.com here for the Kindle. And in Paperback too!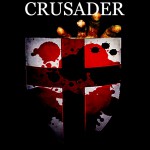 Uprising Crusader, by Joseph Chetwood.