Carolina Arms Group is located not very far away from me all all.  About 45 minutes up I-77 and I'm pulling into their parking lot.  So I've come to know the owner and I've met most everyone working at CAG.    CAG has made some very nice 1911's… and some of the the best 1911's I've ever handled.  That was the Trenton Series, a family of 1911's named after the Battle of Trenton.      But now CAG has a new series of pistols.  Meet the PRIVATEER.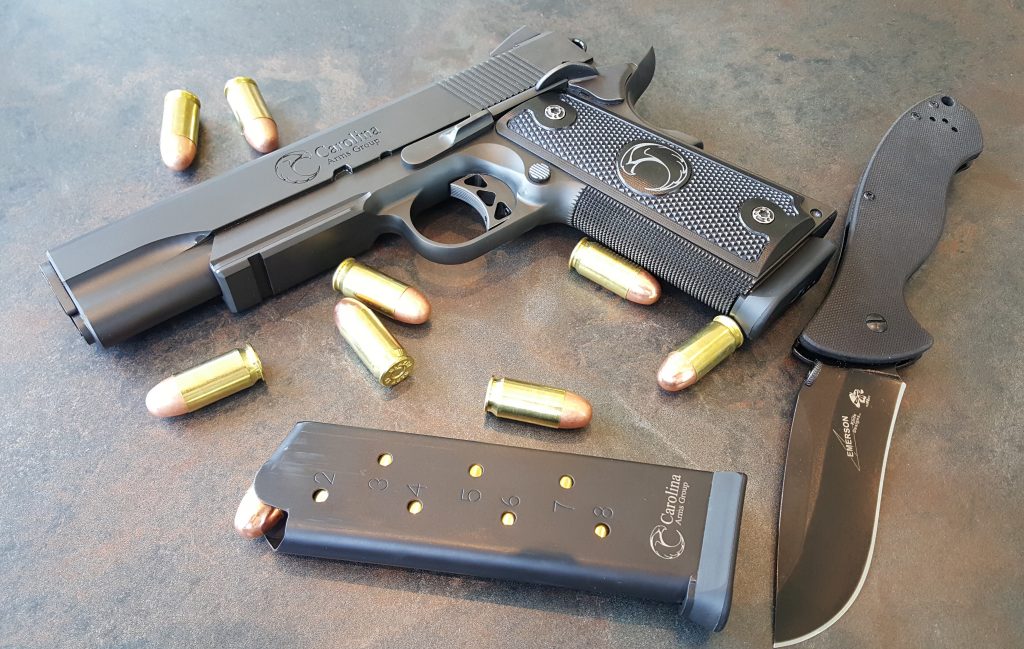 I'm going to say this… and I don't say this lightly.  In fact, I've considered this for some time and I keep coming back to the same conclusion.  This is the best 1911 I've ever seen.  Let me say this again…
THIS IS THE BEST 1911 I HAVE EVER SEEN.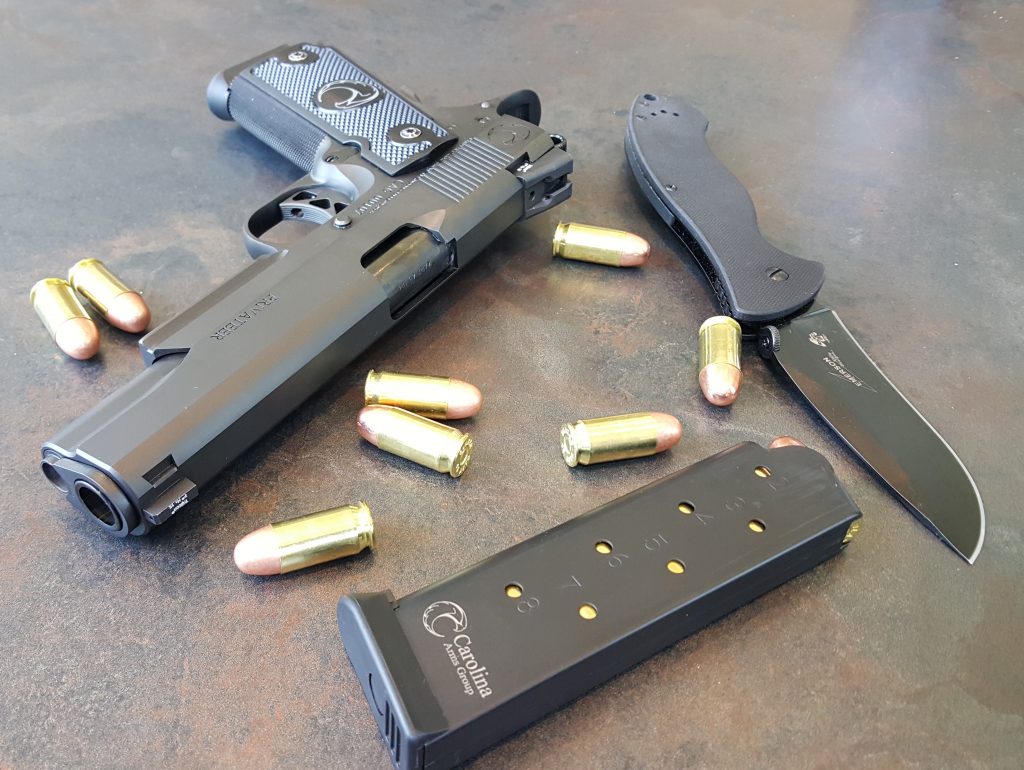 I've been into 1911's since I was 16 and the father of a girlfriend introduced me to them.  His name was Dave and he was awesome.  I don't even remember his daughter anymore… but I remember Dave.  Dave taught me the Tao of Browning.   He taught me how the gun works, inside and out, and how to shoot it.
Dave literally saved my life because of this… because the Army gave me Zero training when they issued me a 1911 and it was a 1911 that I used to save my life when someone was intent on ending it.   I've always loved the 1911 since those rather exciting days.  And I've always taken them seriously because of it.
I've tested and reviewed some of the best 1911's on the planet, and have owned 1911's from the likes of Terry Tussy and other high end custom gunsmiths…  And let me tell you… The CAG PRIVATEER 1911 is the finest example of the 1911 Pistol.   Period.  Saint John Moses Browning himself smiles upon the CAG Privateer and is well pleased.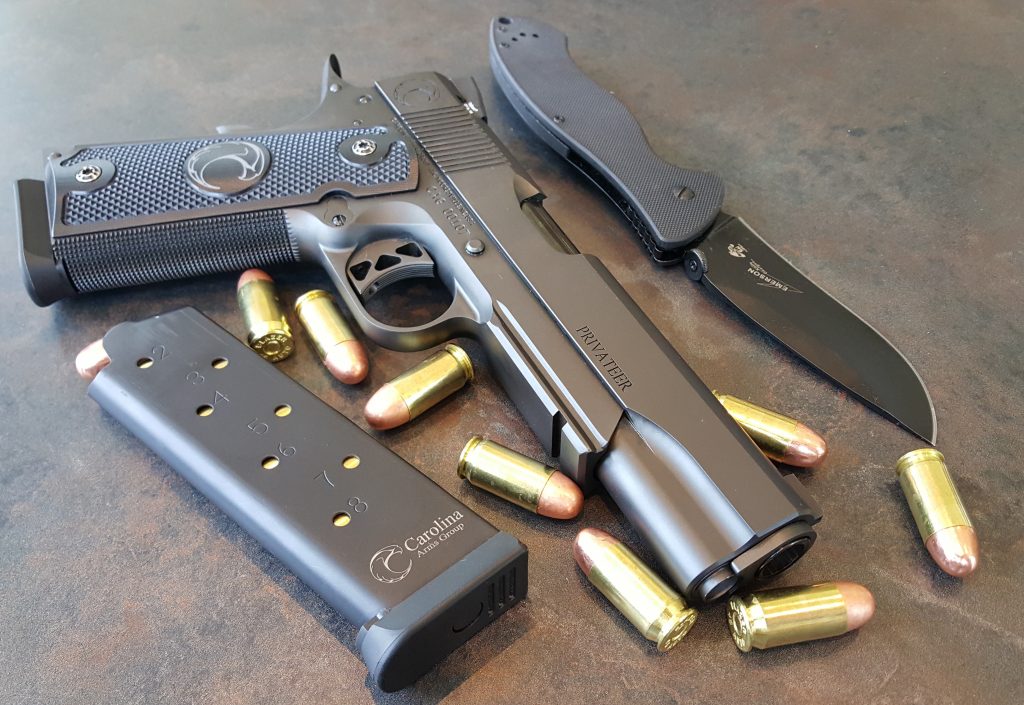 Differences from the Trenton series have the Privateer using a regular, fine, checkering on the frame and the inclusion of an accessory rail.  Up top it's wearing Tritium Night Sights instead of fiber optics.  As all serious use handguns should.  The grips are a slim profile, which makes the gun more narrower in the hand, which is great when wearing gloves… and even better when the gun is tight against your side when it's riding in a holster.
The whole gun, including the barrel, is finished with a gorgeous DLC finish.  Diamond Like Coating.  The DLC Finish is incredibly strong, resistant, and smooth.   The gun looks amazing.  The laser engraving really pops and looks clean unlike anything coated in Cerakote or other finishes.  The Fit and Finish are – FLAWLESS – to the point that no photo will every do these guns justice.   You have to see these guns in person.  You have to feel them in your hands.  You have to feel the slide's action.  You have to feel the trigger.  You have to feel the difference between these guns and every other 1911 out there.
One day, I'm going to own a CAG Privateer in a Commander length.
Hit Carolina Arms Group on Facebook, and tell them I sent you.
If you want a Carolina Arms Group pistol… See them at Point Blank Range.  Or contact PBR and order one.