My EDC package.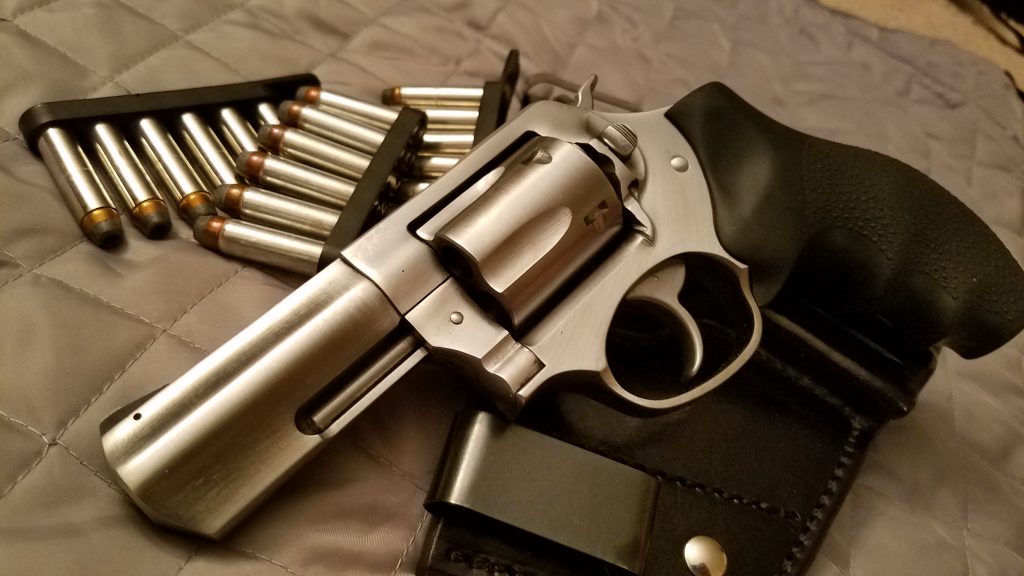 Ruger SP101 .357 Magnum, 3″, with Hogue Monogrips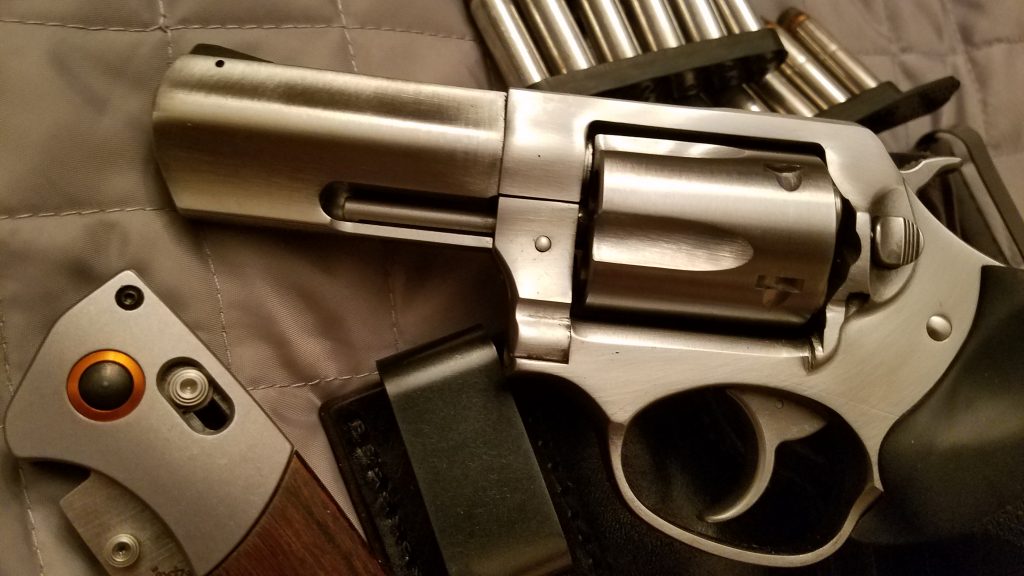 The Ruger is amazingly accurate, even with the full house 158 grain semi-jacketed hollow points.  And thanks to the bigger rubber grips, it's not uncomfortable to shoot.  Of course, with lighter loads, it's just a pussycat. 

This is an Adam's Holsters Texas rig.  I've had it for a couple years now and it still looks like new, save for some wear along the very top edge.  Holds the gun nice and tight to the body, and I can wear it all day long.

Here we have the Benchmade Crooked River folder.  I love this knife. It's a full sized folder, making it larger than in commonly carried.  But it's wicked sharp, amazingly smooth, and just looks so very good.