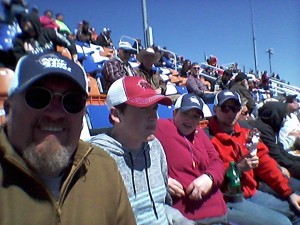 A few folks from work and I went to the zMAX 4 Wide Dragway to watch the Nationals.
Drag Racing is the automotive equivalent of Gladiatorial Combat.  It's loud, it's violent, and it's over suddenly.   But man… You feel it.  Now, when you drag 4 cars at the same time.  Good hell.  That's just bananas.  The sound and fury is staggering.   Ear Plugs are not optional.  They are quite mandatory unless you enjoy hearing loss.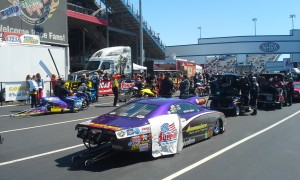 I have to say that my son and I truly enjoyed the experience.  We watched records being broken.  We watched dreams die.  We watched it all.   And loved it.
We were entertained.
I want to thank the zMAX organization for letting us hang out with them and experience a bit of all that they do.   It was a truly impressive spectacle that we will not soon forget.  I'd post a video… but was told that was a No-No by the NHRA.  I shall respect that.