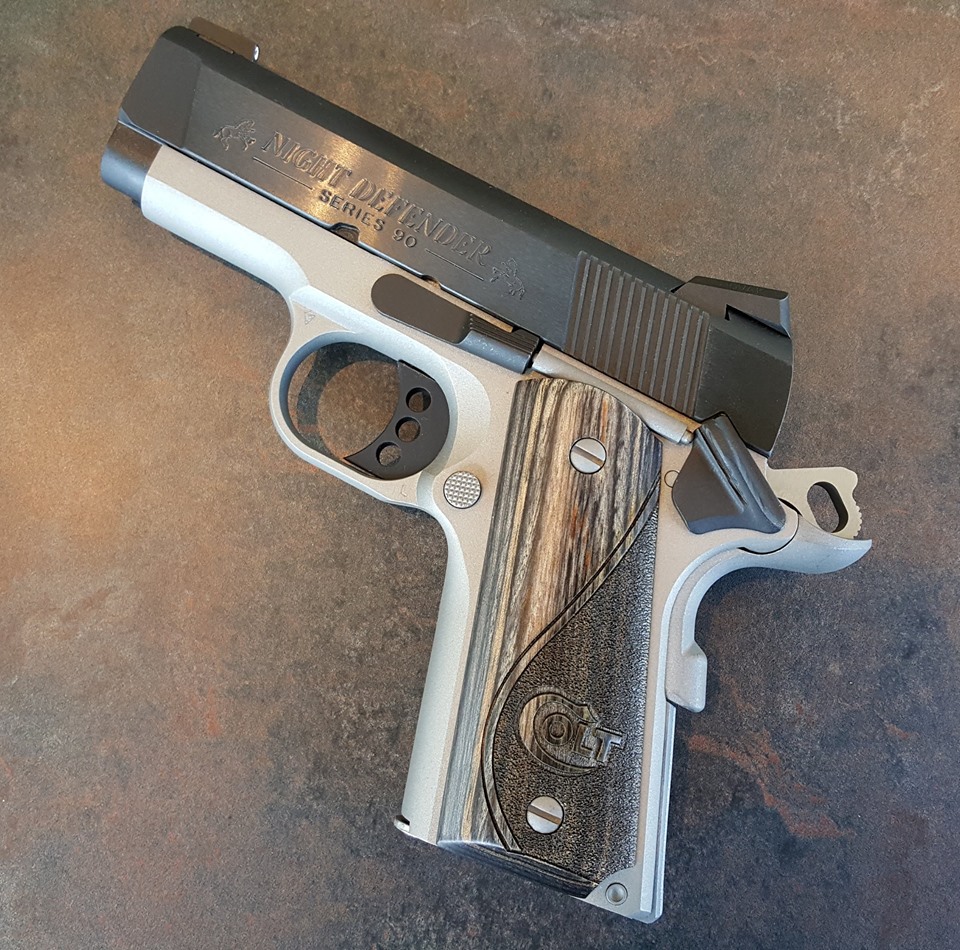 COLT.  One of the most famous names in the firearms industry.  And one of the most poorly managed companies, with some of the most lack luster products for some of the highest dollars.   Colt is one of the least impressive companies still in business.  They think their name still holds currency in the market, and for a small, dwindling market segment, they do.  But that base is shrinking.  Colt may be coming out of bankrupcy again – but if they don't change, they are going to go right back into it.
Any Colt firearm only looks good if you don't look at any of the competition's products.
From these images it looks like Colt is making some fine weapons.
And really, they are.  But there's a problem.  They are over priced.  Somewhere about 200 dollars over priced.  At the same time they are not up to snuff, compared to the competition.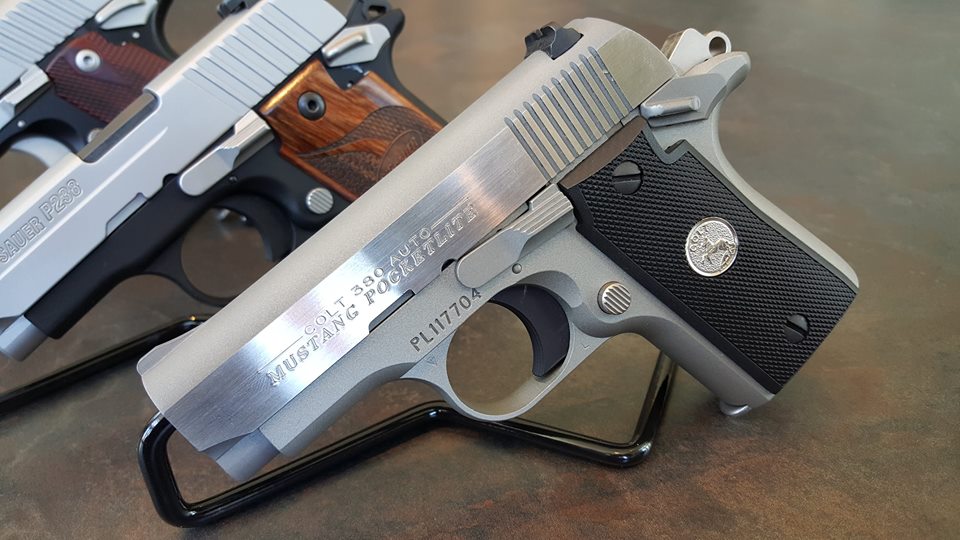 Let's look at the Mustang.  The competition is the SIG 238 and the Kimber Micro.  All three of these pistols are subcompact .380 Autos, all similar design and function.  And all taken from the original Colt Mustang, that Colt killed, SIG resurrected, and then Kimber and Colt came on with the Me Too theme.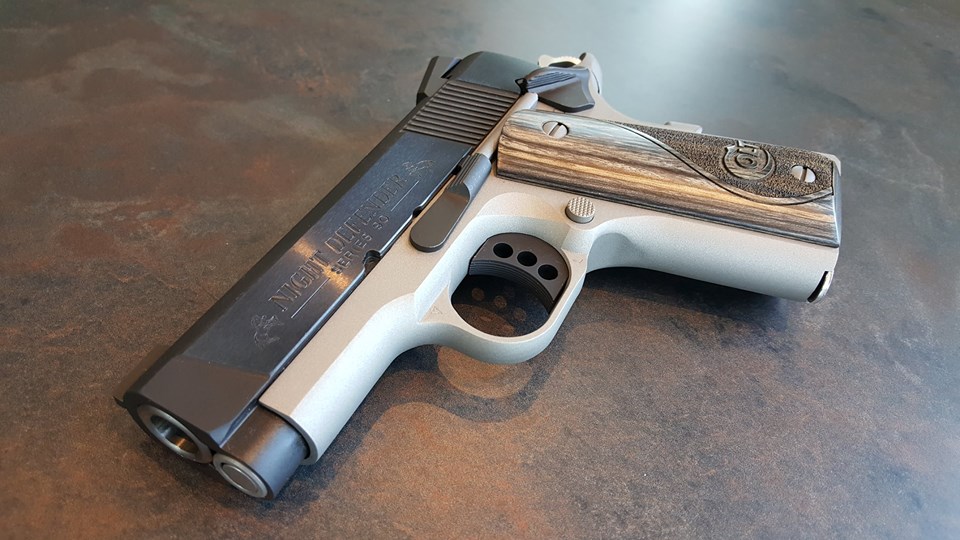 Of the three, the Colt is the most expensive, and as you can see, the least desirable.  It's the worst finished, with the worst sights.
The other Colt guns leave me a bit unimpressed.  The slides are alright, but the frames all feel like they are unfinished sand-castings. Of course, they are not… they are Media Blast finished… but they feel… sandy.    Rough.  Sets my teeth on edge like fingernails on a chalkboard.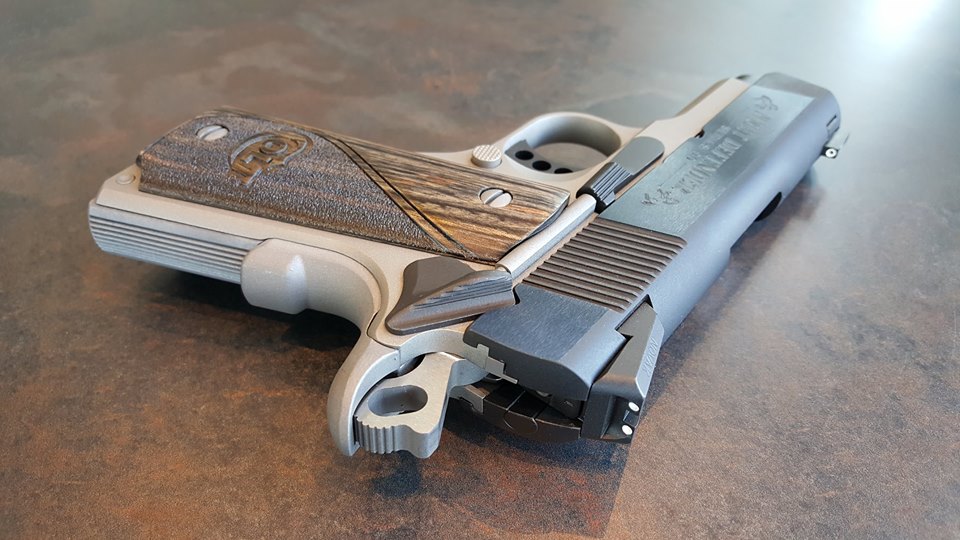 SIG's 238 set the bar for what this sort of pistol needs to be like.  And Kimber took that challenge and came in with a tie score.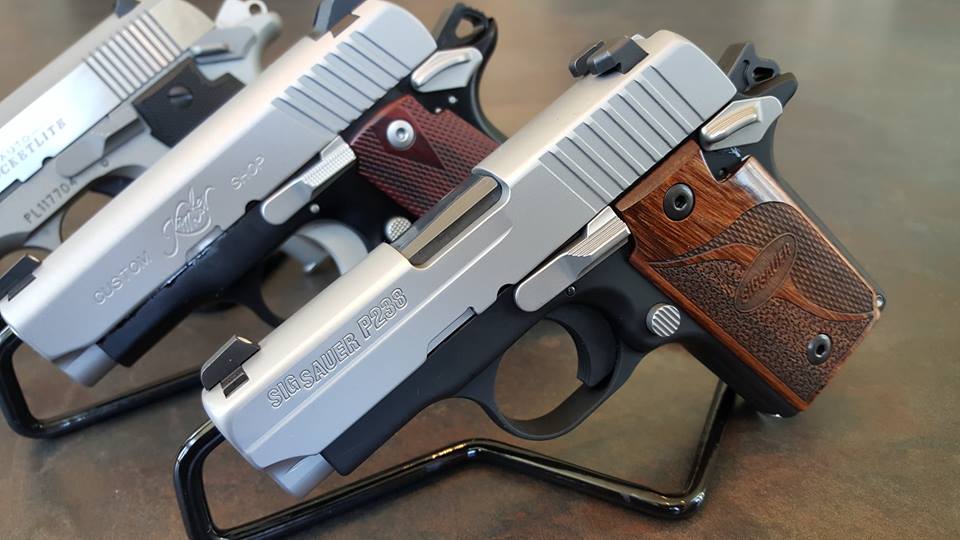 The Kimber – being not a favorite brand of mine by any means… has a strong game in the Micro.   Making the Colt look like the Ugly Step Sister… which it is.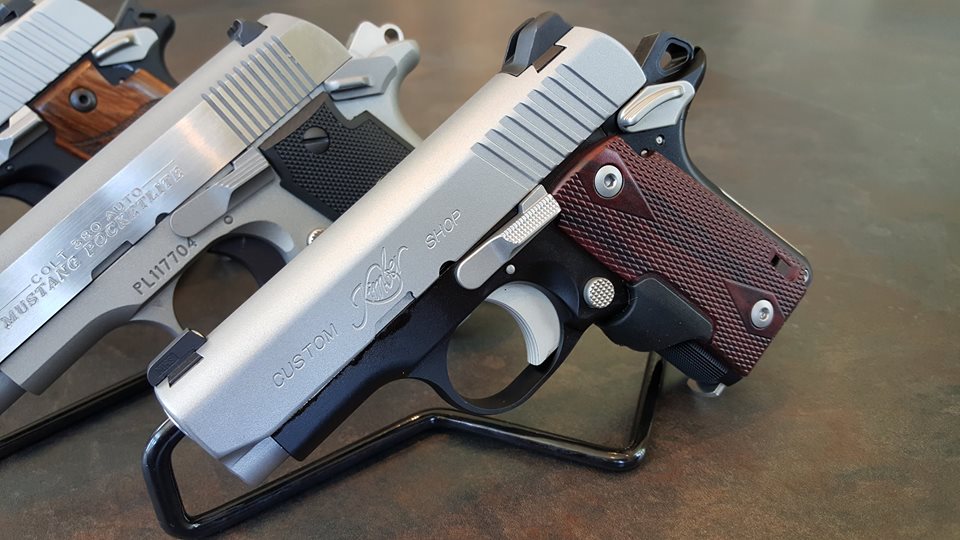 Other than the finish, the Colt's molded in front sight is just flat out unacceptable.  The others have dove-tails with high viz sights.  The Colt's is No-Viz.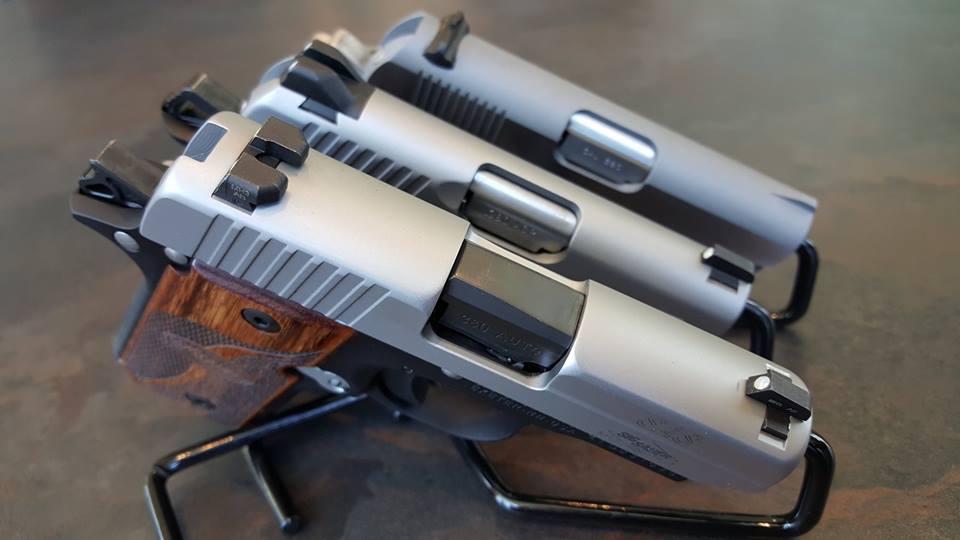 You can see, of the Three Amigo's, the Colt is one no one wants.  It's clearly the worst of the three, and yet carries the higher price tag for no reason.   (The Kimber in the photo is wearing the Crimson Trace Grips, which makes it more expensive than the standard Micro.)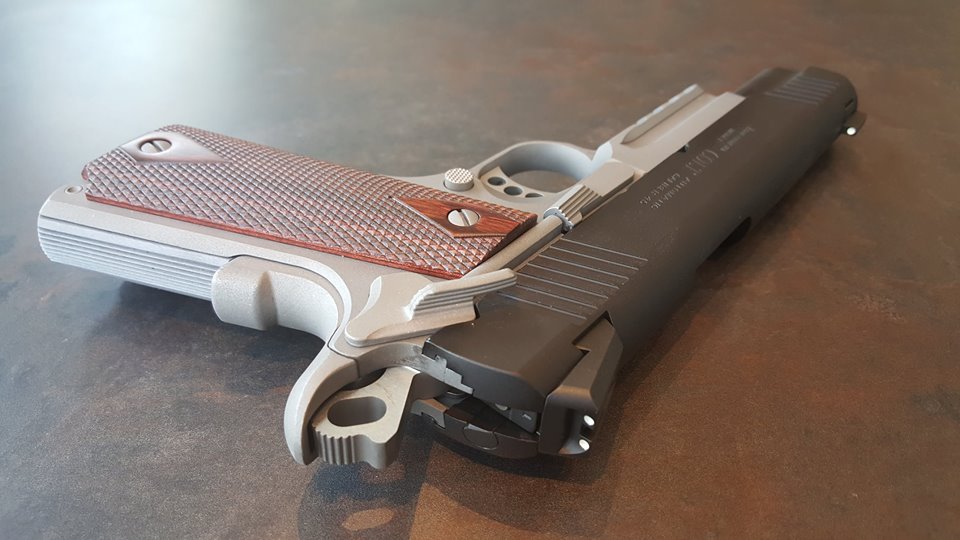 Here's the Cold Railed pistol.  A Tactical pistol with an all the bells and whistles price take, but has no bells and no whistles.  It's pretty much at the same level as a Springfield Loaded Model, being simply a railed 1911… but has a premium price tag only because it bears the Colt name.   Rough finished frame, notchy feeling action, and a trigger that feels like you are dragging a piano over a gravel road.  This is not a good gun for the money.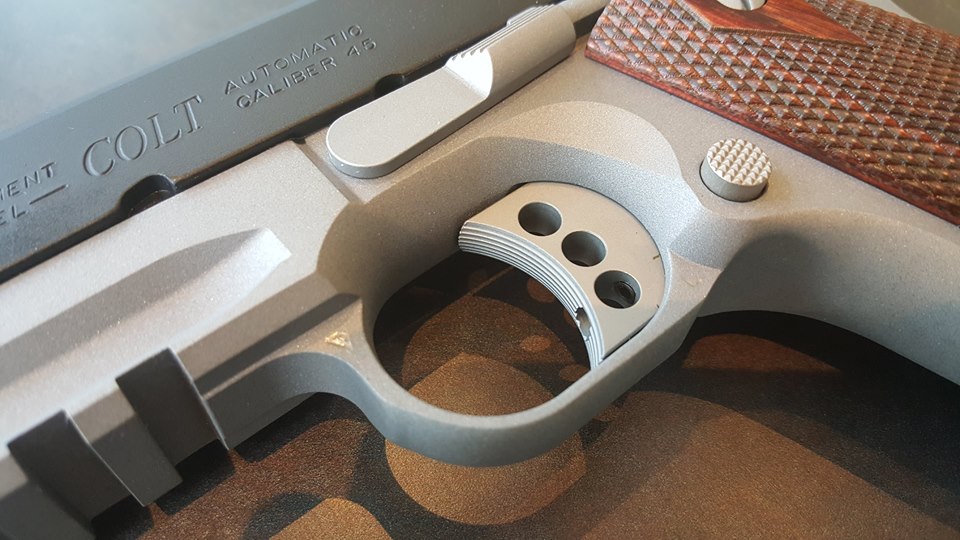 If you get one, you are going to need to an action job, trigger job, new sights, and you are going to want to get that frame cerakoted or something.  So about 500 dollars worth to put this gun where it needs to be.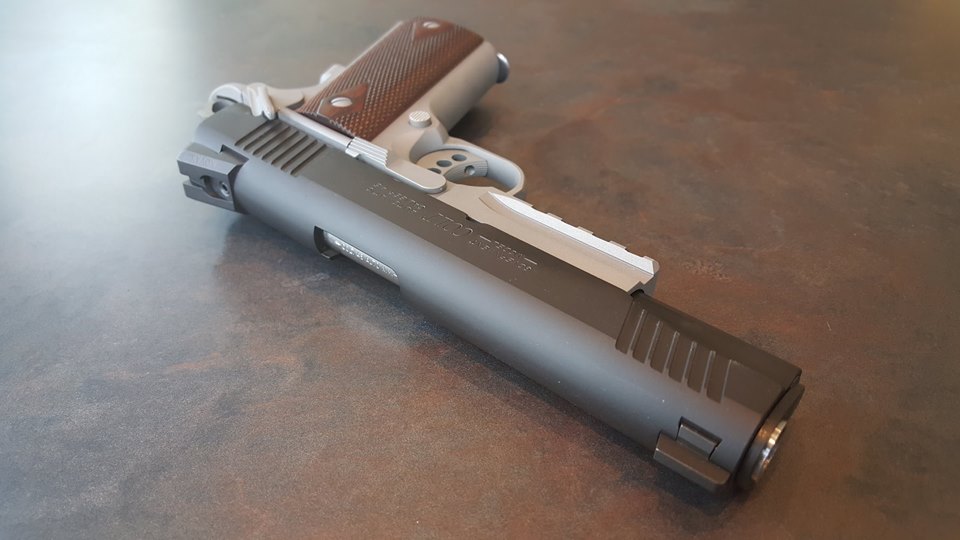 While I do like the look of it in the photos I took… yes, it looks nice.  It just doesn't feel anywhere near as good as it looks.   Honestly, for less money, you could buy a Springfield MC Operator or a SIG 1911 TacOps, and have a better gun right out of the box, and save enough money for some spare mags and a case of ammunition.
What does Colt need to do to fix these?   Well, finish them for one thing.  Everyone else is throwing on some checkering or a nicer finish, and coming in at less cost.  Let's start with that.  If Colt can step up to that level… That would be nice.  A move in the right direction.
We don't even need to talk about the Reliability issues.   The Defender model of 1911 is one of their most popular models.  It's also the most unreliable 1911 I've ever seen next to any Kimber Ultra pistol.  I saw one guy that had bought two of them.  Both of them didn't work.  Both went back to the factory.  Once returned, one of them still had the reliability of a 4 year old.   And the one that "Worked" had the most sporadic ejection I've ever seen on any gun.  It was more like an open pan of popcorn… it could spit cases out in any direction.  Including into my forehead and teeth.  Some directions seemed physically impossible.    And that's just the guns from one customer.  One man.  There have been others.  Many others.   In fact, of all the Colt Defenders I've seen sold or have sold myself.  Well, I don't know of any that didn't cause the owner some sort of grief.   I do know a couple guys that have them and say they have no problem with them.  But these guys don't actually fire the guns.  If you don't actually shoot it – of course it's not going to cause you any problems.  Problems are only going to pop up when you pop rounds.  So these guys are saying that the guns don't spontaneously self destruct, I guess.   Grips don't suddenly spring off the gun and fly across the room… No problems then.
I've never seen a reliable Colt Defender.  Ever.  I've never seen a reliable Kimber Ultra either, but you can get an Ultra for a lot cheaper than a Defender, and any of the Ultra series guns are probably better guns than the Defender.  Maybe even more reliable.  Maybe.
If Colt is going to really make a come back with the American Gun Owner – Colt is really going to have to step up.