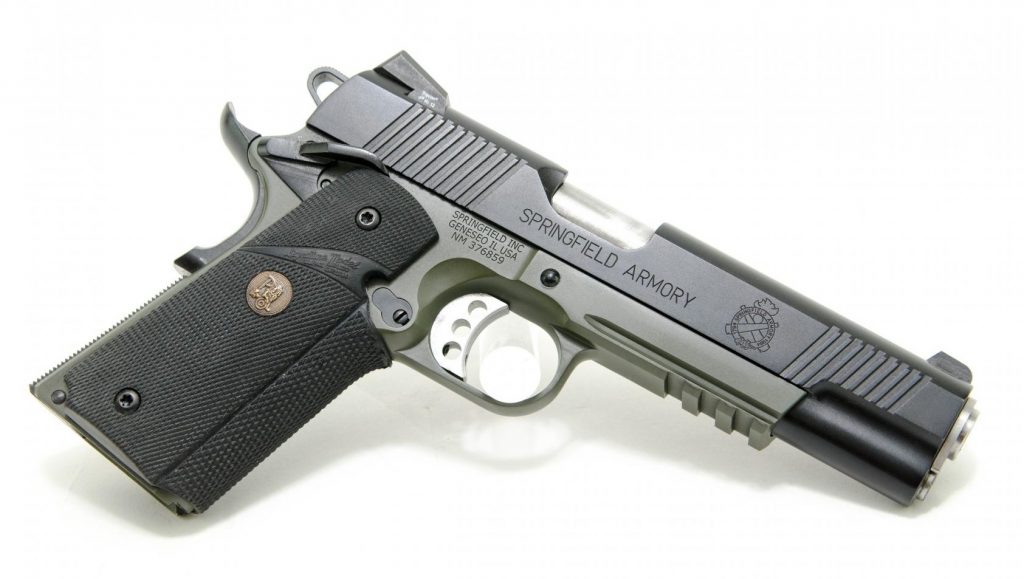 If I were in the market for another full sized, railed 1911, I'd be looking for a Springfield Armory MC Operator. Let me tell you why…
Back when I was still in the Gun Industry, a Springer Rep came with a number of guns to try out first hand. I shot the lot of them, but the one I kept coming back to was the MC Operator. It just felt awesome in the hand, was exceptionally accurate for me, and it was flawlessly reliable.
A couple years after that, I was visiting the MARSOC armory at Camp Lejeune. We were fitting holsters for their new Colt Rail Guns, that won the contract to replace the MC Operators. The Marine Operators there spoke highly of the Springers and talked about how they never had problems with them… and the new Colts were giving them fits and nightmares. This made a lasting impression on me… and here I am years later again, and the MC Operator remains just as accurate and reliable for those that I know that have them and shoot them.
There are a lot of great railed 1911's out there on the market. But few provide the bang for the buck value that the Springfield MC Operator gives you.