North Carolina is home to one of the best, most advanced 1911 Custom builders in the world, Carolina Arms Group.  You've read about them before here, and you might again in the future.   The owner if CAG is a fellow I call a friend… so it's not unlikely.
I've watched the growth of CAG go from essentially one man with a file to a full fledged Gun Manufacturer.    And along the way, the company has evolved in a way that's quiet remarkable.  The quality control gets tighter and tighter, and the standards get higher and higher.  The gun themselves have always been amazing.  But now I have to admit, these are the best 1911's money can buy.  Period.  Let me show you why…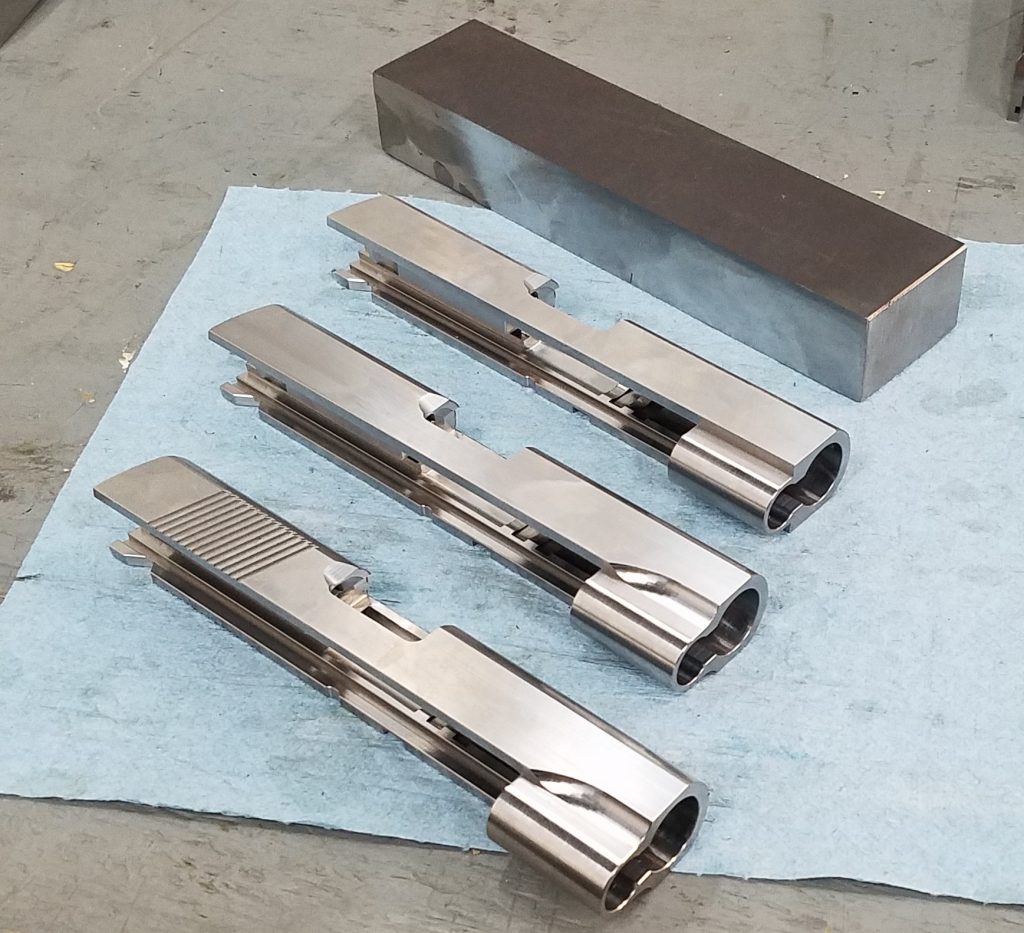 Each 1911, and each part in it, starts out the same.  It starts with a forged billet of steel.   As do some others… but CAG is very particular about the quality of the steel.  Let's put it this way… no one else is using stuff this good.  Also, no one else is as particular about where the steel comes from.  CAG uses only steel from 100% USA Sources.
This is an American gun after all.   That billet is then machined to exacting specifications.  Their tolerances are measured to degrees only found in the Aerospace Industry using aerospace technology.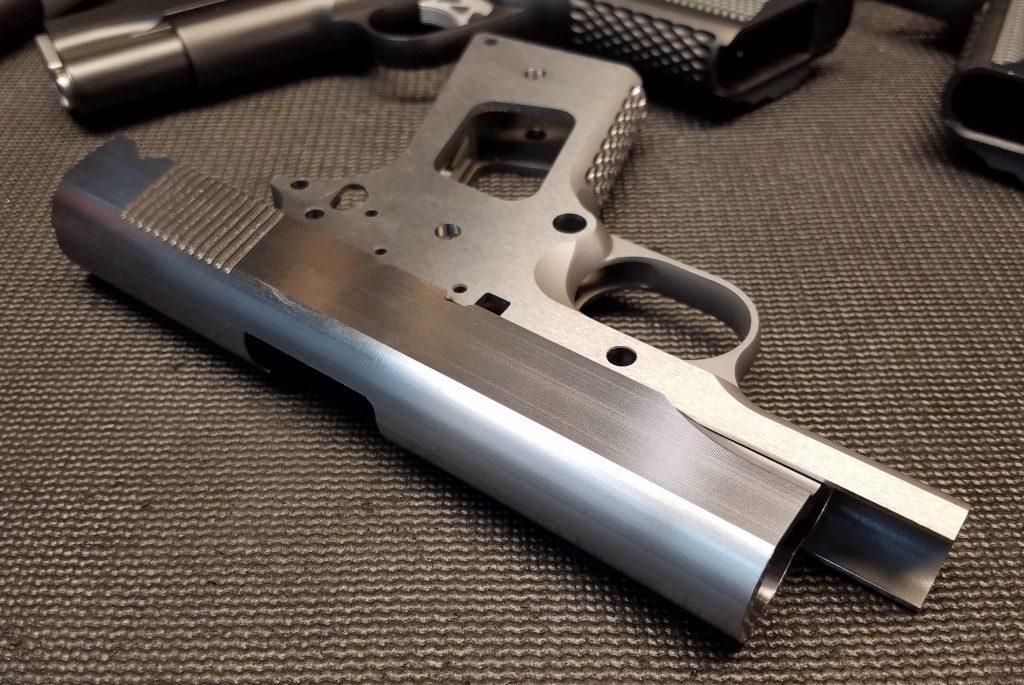 Even in the raw, the fitment of slide to frame is better than most finished 1911's that are said to be custom made.

CAG pistols are available in the most popular sizes, Government length, Commander length, and the new Officer's length.  Since you've seen my photos of the other guns before, let's take a closer look at the new little guy there… the CWO.


The CWO is a departure from the regular 1911's as they are using a bushingless bull barrel, which is a system proven for reliability and accuracy.

The photo makes it look like the muzzle is Jeweled, but it's not… It's just mirror polished and you can see the reflection of the mat's texture the gun is laying upon.  To say the action is butter smooth is not quite enough… It's like butter lubricated with Ky and then gently warmed by the soft body heat of a beautiful woman.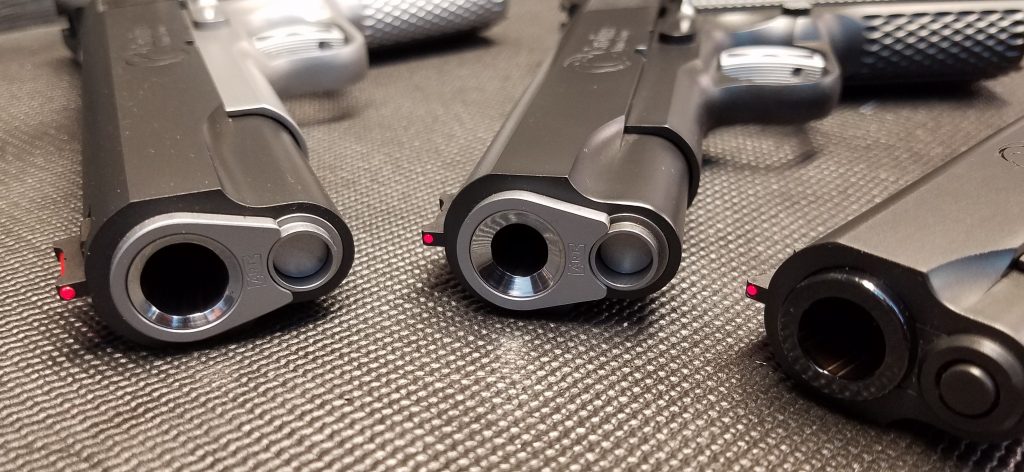 CAG pistols are available in .45 Auto and 9mm, though they have made a 10mm in the past… and if you really want… they could probably make another one for you as well.  You can get different sights on them if you so wish.  These are Custom Made gun, of course.   You can order one just how you want it.  But if you order off the menu as they say… you are still getting a custom made gun unlike any other.
A Carolina Arms Group gun starts with superior materials and ends with superior attention to detail.   You can feel the difference.