Built for me by a friend off an Anderson lower, and sports an 7.5″ Barrel, M.I. Handguard, Noveske KX5 Flaming Pig, Ergo Grip, Shockwave Blade Wrist Brace.
The Lucid will be replaced with something smaller and lighter so it can be returned to it's normal home on a different AR.
Overall, I am quite pleased with the little AR.  It's been proven to be an absolute tack driver.  I've not shot it yet with this muzzle device, so we'll have to wait and see how she shoots now.  Same barrel, but different Barrel Nut, Different Muzzle Device, and different hand guards can all make significant differences.  I still need Iron Sights, and I'm going to need an AFG or some hand stops of some sort.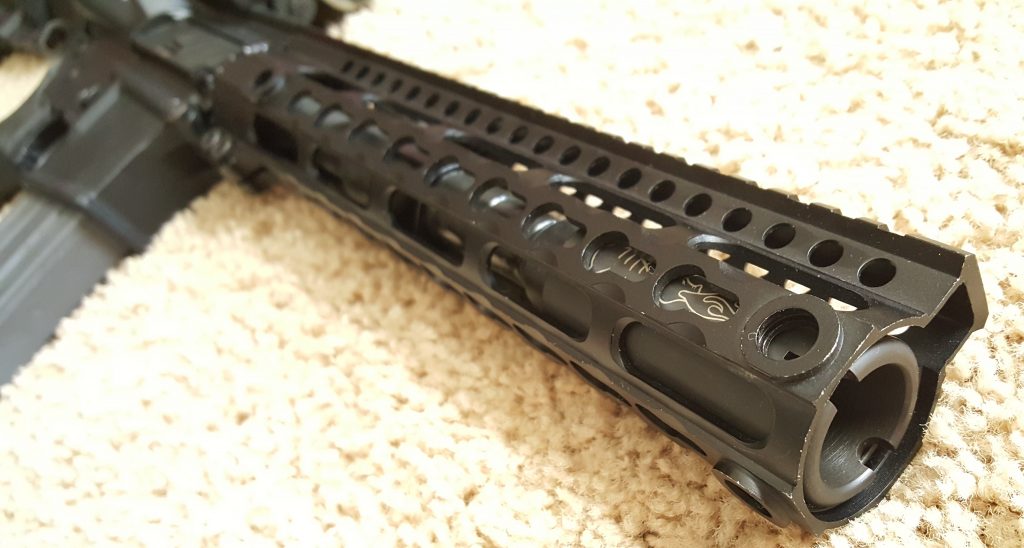 Should a hand slip forward of the guard… That could be trouble.  So that will have to be prevented.  But I do like the snub-nosed look.
I want the MagPul Pro flip up sights on here, because not only are they great, but they are very compact.  I don't want a lot of stuff on this piece.  I want it simple, but effective.  So everything will be as minimal as possible.