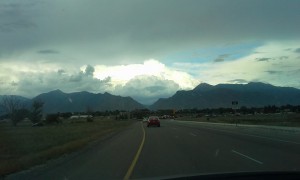 I've been looking for suitable jobs for me in Utah, as my family would like to move back.  They are Utah at heart.  And I have to admit, I've enjoyed visiting again, very much.
Hanging out with Steve Ting again was awesome.   We went to Sean's Smokehouse BBQ and then to a sporting goods store – Sheels.  Impressive place.   Sean's Smokehouse – that place is awesome.  The food is GOOD BBQ.  And I'm picky.  Everything I sampled was excellent.   But more importantly, Sean's supports the RKBA, as evidenced by the decor:
They have a Hot Wings challenge that I will, one day, defeat.   Great food, did I mention that?  The place is awesome.   Look it up and check it out.
I've got a lot of friends here that I would love to go shooting with again… I did get a chance to go shoot some Prairie Dogs with Ben Thompson.  Which was very good and therapeutic.   But to be honest, I just didn't feel the blood thirst that I used to.  But a couple really good pops with the .17 HMR was satisfying.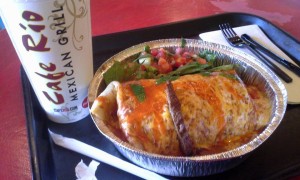 I think I would really love to move back to Utah's Wasatch Front area.  Probably on the southern side of it.  I tell you what though… Cafe Rio.  Utah has a TREASURE in Cafe Rio.  Chipolte is popular and common – but not nearly as good.  Cafe Rio smokes Chipolte and all the other places like it.  Chipolte's is good… but the flavors tastes off in comparison.    So you Utahn's or those that live near one – ENJOY it.  Savor it.  Seriously.  I could go there every other day.
The traffic is bad… but honestly, after dealing with Atlanta's traffic, Utah's worse isn't really all that bad.  Except for Draper.  Draper Utah is just… Retarded.  No where else the NO EYE CONTACT GETS THE RIGHT OF WAY rule is in such effect.  That and you can't make Left Turns where you need to, but you can make U-Turns where you don't.   Draper is the model of Bad City Planning.
Vernal has grown and changed in some places and has stayed exactly the same in others.  Basin Sports is still THE place in Utah to buy your guns and gun related products.  But there is no way I could go back and work there again.