These Glocks came to us as a well taken care of pistols. They were in great shape but we wanted to give them new lives. The barrels were in great condition so we left them alone. We added Ghost 5 lb fitted trigger connectors. You'll never get a better trigger break than with this connector in the gun, but then we tweaked that so it's even better yet, because that's what we do at Crusader. Make great stuff better. We added tungsten guide rod assemblies. This takes out the flexibility of the polymer rod and give some extra weight to help control muzzle flip.  Complete action jobs were done to ensure a smooth trigger pulls and enhance the reliability under dirty conditions. All our weapons come standard with our Slipstream permanent lubrication treatment so you stay well lubricated even after all rust prevention oils have been cooked off from heavy firing. We topped it all off with a Cerakote finishes and Grip Force adapters to remove any slide bite. These may be used pistols but after all the care we put into it, they are better than than they ever were brand new.
For more information, or If you want one of these customized Glocks, or if you want Joe to work on your own Glock, M&P, XD, or other Weapon of Choice… Contact Joe at Crusader Weaponry directly.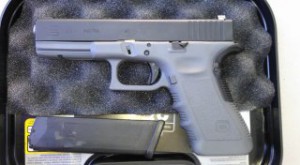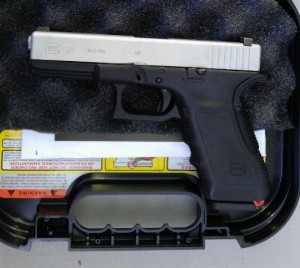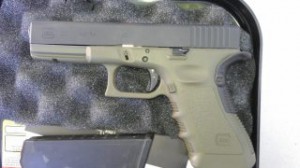 Let me throw in a little Sweetener here.  Buy one of these Glocks – you get 50% off Crusader's Defensive Pistol Course.  Same goes for Crusader Shotguns and our Tactical Shotgun Course.