One of the things I did at the range today was to put my slug gunning to the test.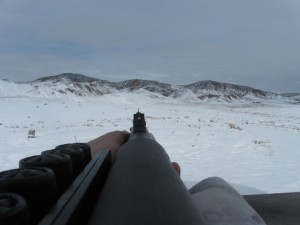 300 yard target plate.  I missed once or twice, finding my hold.  Then hit it at will. Then I turned my attention to the 400 yard target.  I pictured the ballistic arch in my mind, held the sight accordingly, and made the hit.
I have no video of this, but I have an Air Force EOD Tech as a witness.  My friend Nightcrawler was there and saw it.  So he can testify that I'm not making such crazy bold statements off the cuff.