I'm working on my review of the NAA Ranger and I have positive things to say about it.   Unfortunately the NAA has discontinued it.  They did a limited run of the things, then canned it.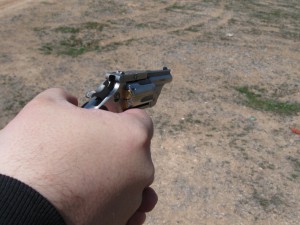 The reasons are sound.   It's 500 bucks.  Which for NAA is very high dollar.  But even at 500 NAA really isn't making any money on it.  Reason being is that the Top Break action is a serious Time Burner when making.  The action requires the attention to detail that goes into a Swiss Watch and everything has to be hand fitted.  Then with the goal to bring the price point lower… they would lose a lot of money on the Ranger, with every one they sold.  From a Business point of view, they made the right decision.   But from an Enthusiast's point of view, it's heart breaking.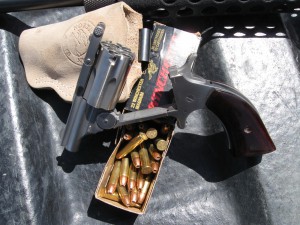 But I want to thank North American Arms for even making the few that they did.  They kindled a flame in the hearts of many shooters who love that classic Top Break action.   Their unique take on the concept is truly exceptional.  Just holding the Ranger and opening the action, watching the mechanism as it works.  It's fantastic.  It's a Jewel.
This is pretty much why all the Top Breaks in the US have been discontinued.  They are deceptively complicated to manufacture, and the only ones still being made in the world are pretty much the Italians from Uberti.
Unfortunately now I don't know what to do.  I've already written one article about a North American Arms gun that no one can buy… I don't think CCM wants to do another.   So I have here a gun I just can't write about.  Next time I head out to SLC, I'm going to have to swing down to NAA and deliver this back to Ken personally.   I don't want to give it back… but with so few of these guns made, NAA will have buyers snapping at the bit to get them.   Especially since these things are instant Collector Items.