No watch out there gets more controversial than the Invicta Pro Diver.  For this reason alone, I think the Watch Community is kind of odd.  Kind of conflicted.  Let me tell you why…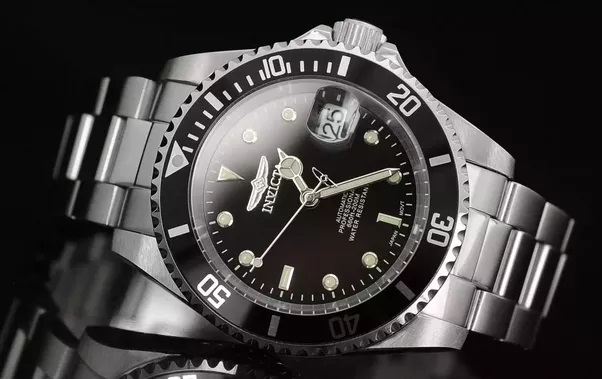 The watch its self is solid and well made, and certainly well worth the retail price tag.  It offers a very good 200 meter water resistance.  The automatic movement is by Seiko, which is very nice, and is the darling brand in the community.  Almost universally adored.   Yet the Invicta Pro-Diver garners some serious hate.  Overall it's a very handsome watch.  What people hate about it is that it looks like a Rolex.  From a distance.  Yet many of the same people that hate on the Invicta for that reason, will give passes on other watchmakers who do a Submariner-Look-A-Likes.   "Homage Watches" are a Love or Hate thing in general, but the Invicta gets a lot more Hate than it deserves.  I like the little details that set it apart from other Homage Watches that try to clone Rolex as hard as possible.   What's even funnier is that many of these Critics are themselves wearing Homage and Clones of other Watches and don't even realize it… Yet get their Noses in a Snoot over the Invicta.  On the side of the case, etched deep, is "INVICTA".  They are not trying to hide that.  The winged brand logo is right there, front top center on the face.  The outline of the logo adorns the second hand's counterbalance.  And the name is also on the clasp of the bracelet.   It's actually hard to mistake a Rolex for a Pro Diver if you actually look at it.   So the finger pointing just makes no sense and the brand… or at least the Diver series… should at minimum get a nod of approval.
Invicta is a very old Watch Maker.  They have a long history and do a great job.  They are doing a lot of Marvel and DC themed watches right now… which are ghastly… And some of the others… well… It's like Invicta is trying too hard.  Many of their designs are too busy, and too large on the wrist.  But they have others which really are nice looking watches.  But regardless of the looks, they are solidly built.  They do have a good quality control level for the money and I really can't be angry at them.
I love my Invicta Pro Diver.  In fact, I now have two more Invicta's.  I have a Grand Diver, and a Titanium Pro Diver… Which I may or may not discuss later.