Luke Adams has been making my holsters for the better part of a decade now.  Check his stuff out at AdamsHolsters.com.   Or email him directly, luke@adamsholsters.com for questions that need answers.
Well, Luke is branching out into some other items, including a new division working with Kydex.    Take a good close look at these: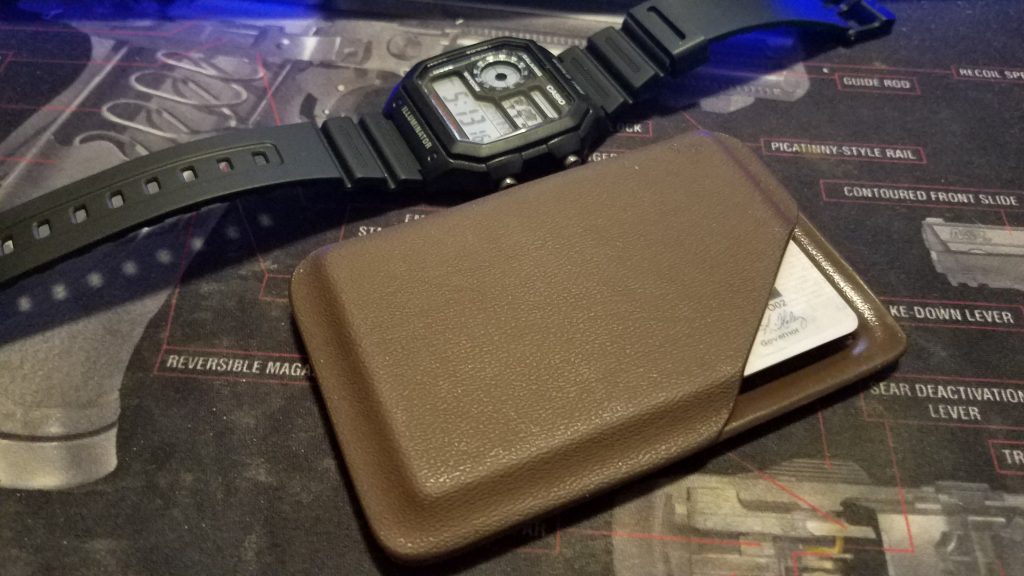 The above Kydex wallet is a simple folded and molded affair, shaped to comfortably hold a small stack of necessary cards… DL, a couple CC's, and Insurance Cards for Health and Auto.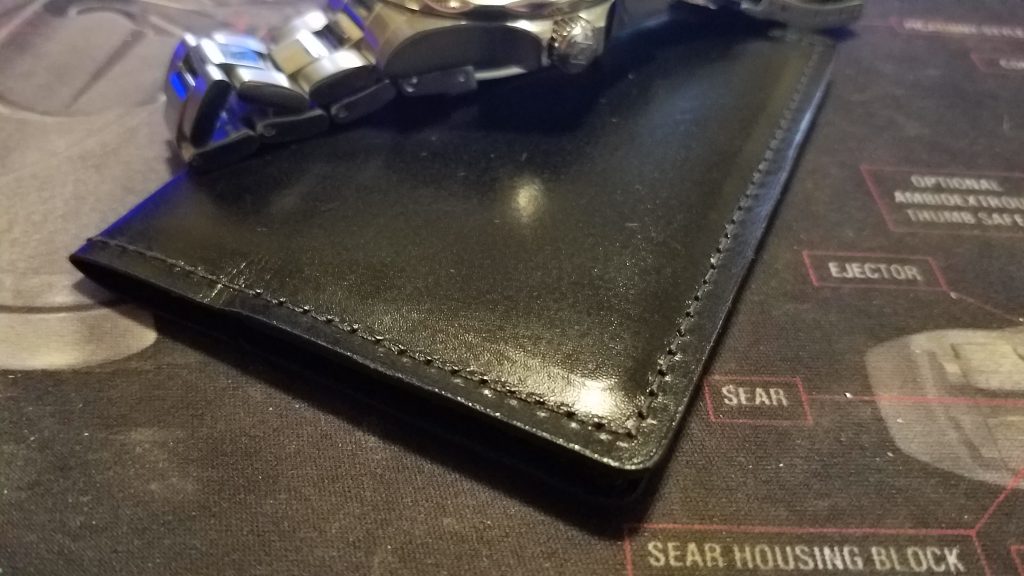 Holding the same number of cards, this simple single fold leather wallet is super lightweight, super thin, and just beautifully done.    The Wallets are meant for the dude that doesn't do paper money anymore… pretty much like me.  Paper is dirty.  Filthy Lucre is gross… so I really never carry any.  But Plastic is Fantastic, and these wallets work perfectly for what I do and how I do it.   I appreciate the much thinner profiles than my typical leather Tri-Fold which is as thick as an Arby's Sandwich.