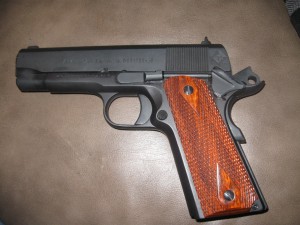 I sold a 1911 to a fellow who wanted to install a set of Crimson Trace Grips.  So that's what I did.   I offered 10 bucks to the fellow for his "old" grips.  He took me up on it.  So now my ATI Commander has a decent set of wood grips.  Looks much nicer… what do you think?
Compare that to the old grips…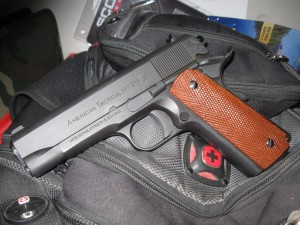 Also, the old grips were squared off at the bottom and the new ones have a nice beveled touch to it.  Much much better.