Spend any time looking out the window as you drive through pretty much of any part of New Bern, NC, you'll spot a bear.  I've taken it as a hobby to hunt all the bears I can any time I'm in New Bern.   I'll pull over and stop if I see one, whatever it takes to get the shot.  They are all over.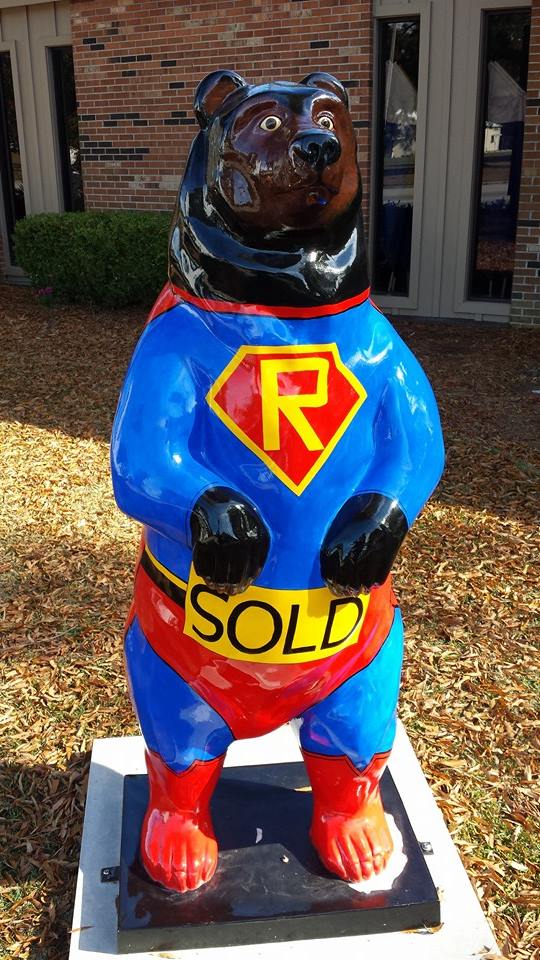 I caught that one in front of a Realty Office.
  This one I caught by a Chicken joint.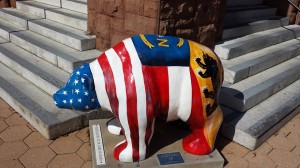 I believe this one was the bear in front of the old courthouse.
  Law Office.
  Forestry office.
  This unfortunate bear was in front of the Bosche offices.
  Another Lawyer Bear.
  I think this was another Legal Eagle Bear… or a Salesman of some sort.
  A little more rustic styled bear in front of the gift shop down town.
  Fisherman Bear.
  Utility Company's Bear.
  Pirate Bear… This guy was by the park near the draw bridge.
  Probably the most unfortunate bear of them all… he's by a school.  Poor bear…
I'll post more here as I find them.  It's fun hunting them…