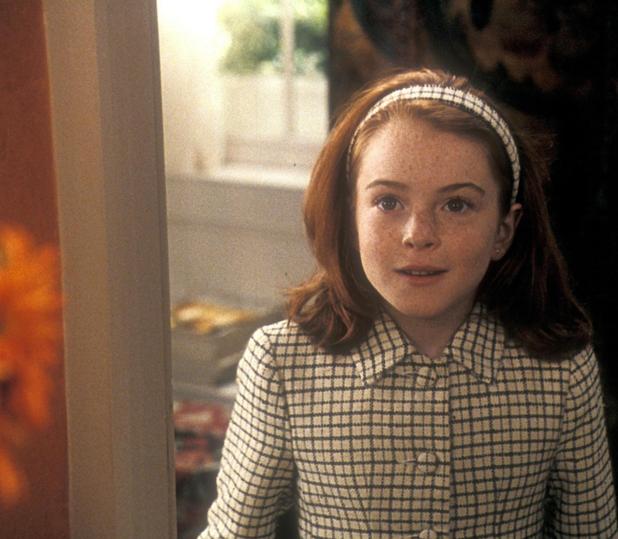 I don't know why this popped up on my Feed from YouTube… maybe because social media friends I don't actually know liked these videos and that's why it became a suggested video or whatever.  But a video of Miley Montana or whoever she is… "Twerking".  Evidently she has a couple of these videos.
This was the Disney Child Star of the Country Star with the heart condition.  I think her dad's song was about just this thing.
Good hell I am so glad I don't have enough Sugar and Spice and Everything Nice in my system to have gene-seeded a Girl Baby.
Because she would end up at some point probably watching something from Disney.   Other than your average American High School, Disney seems to be in the Lead for inventing Whore Idols.
Lindsey Lohan – Epic Train Wreck.   At least Miley Cyrus cirus citrus circus surplus (sp?) has someone to look up to.  Is that a career path?  Go from Adorable Girl to something attractive (Lohan was hot as an older teen – yeah admit it – you thought so too) and then straight to graduating with a Master's Degree in Crack Whore thanks to a full ride (too soon?) scholarship from Disney.  
Let's look at the path.  Disney teaches through these young children that Parents are stupid and clueless clowns and kids always have it figured out and are right in the end.   They give these kids Money and Fame.  And instill in them a sense of entitlement and that they can do whatever they want and their Fans will support and adore them.   And then at some point they end up dancing on a stripper pole.
If I had a daughter I'd have nothing Disney is my house.  Is this how our Culture wants us to raise our daughters?  I have friends and family with daughters and just don't know how they can do this… The cultural influences to utterly destroy girls is in full force.  Sexualize them, objectify them, and let them self abuse themselves into state sponsored baby factories.  Democratic Voter Vending Machines.
Thank you Disney for turning out people girls can look up to as role models for success and standing up for the Good and Right things in life.  I don't know… Maybe this is a Preacher's Daughter sort of situation.   But when my Boys are looking at Girls, who are they seeing these days?  Tramp Steamers on a collision course with a train or are they seeing young women with strength and dignity and value as human beings and daughters of God who should be treated with respect and put on a pedestal?   How can I raise my boys right, when the cultural influence is to ask a girl if she spits or swallows?  We can't turn to Social Media – good hell…  We can't turn to the mass media and entertainment.   So where can my boys find lessons outside of Dad's Lecturing?  Reading Books.   Good Books.   Literature.  Classic Literature.
But those books are no longer found or encouraged in Schools.  Thanks to "Common Core" Education.
When children are raised in such a culture, what is the future going to look like?
Edit Update:
This was posted before MTV's VMA Show. Before Cyrus's "Performance". All I can say about that is that I found it to be utterly revolting. Twerking as it's called is not dancing. Its vulgar. I'm no prude, but its disgusting. Cyrus has proven she has no talent, so pulling this sort of stunt was all she had. Because thats what it was. A stunt.
She needs to get over the novelty that she has girl parts. Flat and sad girl parts.