Take a quick look at these.  A pair of SAA Clones.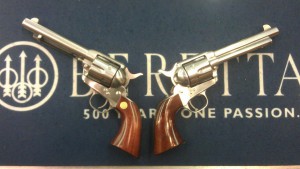 At first glance, they look identical save for the Beretta's little medallion in the grips.  There is a good reason for that.   Both are made by Uberti in Italy… Both are Spaghetti Westerns here.  However, the Beretta is imported by Beretta and the Uberti is imported by Stoeger for some reason.   What's interesting is that the Beretta marked gun is less money.  What makes that so interesting?  The Beretta is the better gun by far.  Let me show you why.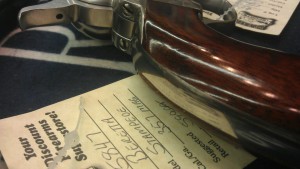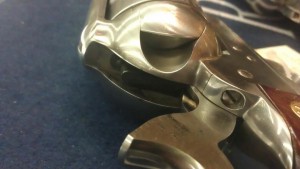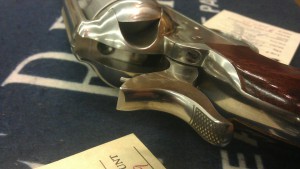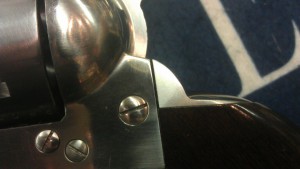 What you can't see in the photos is the FEEL.  The Beretta feels like it's a much nicer gun.  It feels that way, because it really is.  I'd buy a Beretta easily over the Uberti, every day, every time.  The Uberti's… not so much.  I like the clicks in the action as you pull the hammer back.
And here's the kicker…