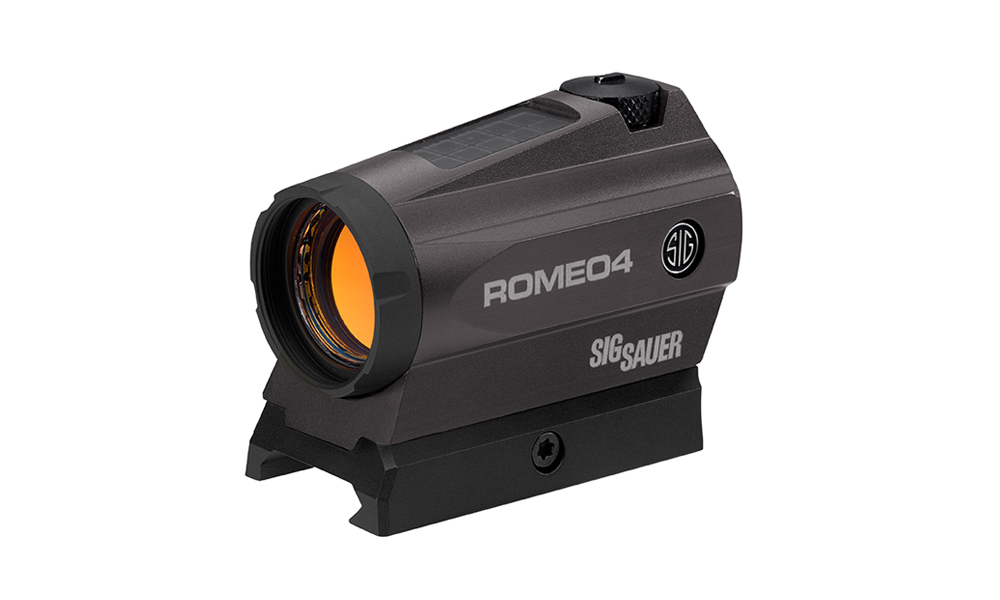 I just got another Romeo 4c, and this one is now topping Project Kahlan.   The Burris Fastfire, which I also like, has been moved over to Elizebeta… my late Brother Zach's AK-47.  The Fastfire is better suited to the AK, thanks to it's more compact nature and lower mounting capability with the current rail situation.    (Photos will come late)
What I like about the 4c version of the Romeo, is the Solar Powered backup to for the battery, which has a 50,000 hour run time.  It has two reticle options, a 2 moa Dot or an Eotech style circle dot.  Quick Detach.  Insane lifetime warranty that is basically saying if anything happens, they'll replace it, no questions asked.  Which is awesome.
The optic is super clear and bright for a Red Dot, and even with my bad eyes, I can see the dot nice and crisp.   I like these little optics better than the vogue T1 or T2 Micros.   SIG's Electro Optics are very good… and with that lifetime warranty?  Getting one is a No Brainer.   For Project Kahlan, and any future firearm that I want a Red Dot for – I'm getting the Romeo 4c's for them from now on.
I got this Romeo 4c from my good friend Steve, who has several more for sale at his store, PrecisionRifleShooters.com.   Now, if you want one too… Go there, and at Checkout enter Coupon Code "MADOGRE" for a nice discount.