This is going to be brief.
1.   Thunderbird.   Bring it BACK.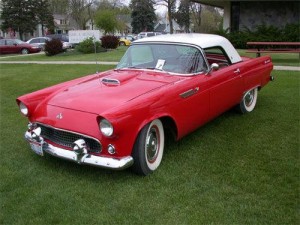 The Thunderbird started out in 1955 as a hot little 2 Seat sports car, as an answer to the Chevy Corvette which came out a couple years earlier in 1953.  Unlike the Corvette, the Thunderbird grew large.  It transformed into a huge Lincoln Towncar thing, then morphed into this:
I had one of those, and it was awesome.  I had the Super Coupe version, rolling on Turbo Coupe wheels… yes, you had both options for forced induction… neither really gave a lot of power but both were great for long range interstate flights.
And then Ford did this to the Thunderbird: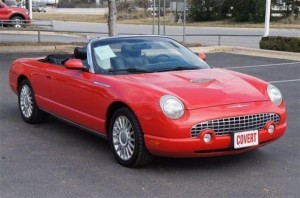 This was the 11th Generation of the Thunderbird.   Ford tried to do some Retro Styling to it and missed.  They took what could have been awesome and gave it all the bravado and machismo of this: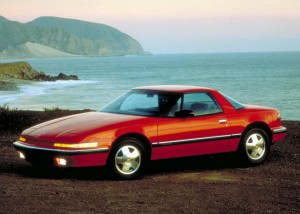 How they managed to make a 2 seat, drop top Thunderbird as fun as a Buick Reatta, I have no idea.  But they did.  The 2002 Thunderbird was a huge flop and an automotive laughing stock.  So much so that Ford discontinued the Gen 11 Chickenbird in 2005.  This was even before I actually saw one in person.  And when I did see it, I laughed at it.  A lot.  It cried.
I only know 1 guy that liked his 2005 Thunderbird.  He bought one and loved it.  He said it was "Vogue".  This isn't him, but he looks like him: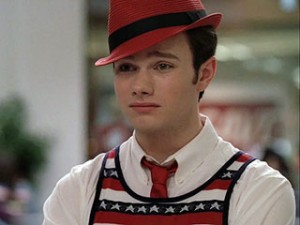 Not that there is anything wrong with that, but even he said the car was "too gay".  He sold it a couple years later and bought a VW Beetle, because it was tougher.  He actually said that… and his Beetle has a build in flower vase.  He has since bought another Beetle.  This one has a turbo.  He's learning.
So the car was a huge failwagon… Where did Ford go wrong?  With the Mustang, they took the retro theme and made it work.  By making it look modern with retro touches.  With the Thunderbird they took a car from 1955 and retro-Imaged it to the 1950's vision of what the year 2000 was like.  When what they should have done was take a 1955 year car and make it look like current era modern and not past era future-vision.
Look, Ford doesn't have a car that competes with the Corvette from Chevy or the Viper from Dodge.  Does it need it?  Yes.  Ford needs it.  Because Ford's only performance machine is myriad different flavors or Mustang.  And the Mustang isn't in the same league as the Vette and Viper.    Ford had the GT 40 Replica, the "Ford GT" for a very brief production run, and then killed it.  There are no more Ford GT's so don't even bring that up.  They are all in private collections owned by people who may drive it once or twice a year on their own property for a grand total of 6 miles annually.  That's not a car.  That's a trophy.  So shut it about the GT.  Ford needs something that has history name wise.  A recognized title.
What I'd do would be to put Ford's design team in a bunch of Sports Cars, from across the board.  Miatta's, BMW Z3's, MG's, Saturn Skys, Pontiac Solstice (same thing I know), an AC Cobra or two, the new Vette and the Viper… Then the Original, the 1955 Thunderbird.  Let the guys spend a whole day at the track.  No instruments.  No measurements.  Just drive the cars.   All day.  Enjoy the day.  And then tell them… We want a new Thunderbird, and put all that enjoyment into it.
2.  Bronco.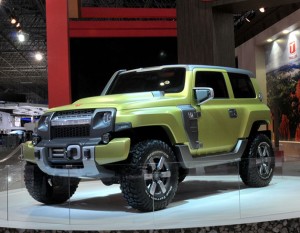 A Ford company in Brazil is making this.  They are calling it a Troller 4.  Ford needs to be calling this the Bronco and building it in the USA.  Make it a soft top, drop top, removable hard top like the Jeep Wrangler or Land Rover Defender.  The FJ is leaving the market, leaving really the JK Wrangler as the only real offroader option anymore.  Which is stupid.  So here's what I'd do… Take another team of Ford Guys, and put them in a bunch of Rubicons.  Take them to Moab.  Spend a WEEK camping and living in the Jeeps, taking trails, having a good time.  And then the last day, put this Troller in front of them and tell them to make it a Rubicon.  Then build that.
EDIT:
#3.  The Ranger.
Ford needs to do a small pickup.  The market needs more options.  Even VW is working on one.  Ford needs to dominate this.   Just as small as the last ones.  Okay, maybe just a little bigger.  Not just a slight smaller truck like the Chevy Colorado, which looks like a chopped Equinox… Make it like the last Ranger.  But Modernized.  4, 6, and 8 cylinder options.  Same engine options as the 2015 Mustang.   2×4 and 4×4 options.  2 door, king cab, and 4 door options.  Keep it simple, keep it cheap, give it a good touch screen, make the little truck cool… and open it up so it can have massive aftermarket customizing options.   Make a Work Package, a Street Package, and an Off Road package… Mini Raptor.  Style them like the Raptor.  That same style grill and markings.