If this is a failure of a motorcycle, then I wish more bike companies would fail like this.  Because this bike is one of the greatest motorcycles ever made.   Unfortunately, the bike was a commercial flop and BMW abandoned it long before they finally killed the production.  What remains is a bike that should garner a zealot worthy cult following and you should start to see these bikes gaining in value over time.   Because they are just that bloody good.

These bikes feel like they are powered by one of the jet engines out of an SR-71.  The bike has effortless power in any gear, in any RPM, at any speed.  The engine is an Inline 4, 1300cc's, that cranks out 175 Horses and 103 pounds of Torque, and the bike is fully capable of reaching 175 miles per hour.  All BMW's claims on these bikes have turned out to be the definition of "humble bragging".
The bike isn't just about the power.  It's incredibly comfortable.  The ergos on these beasts are similar to the BMW R1200RS, BMW's only remaining Sport Touring bike.  The Shaft final drive means you don't have to deal with the Chain Ritual every 500-600 miles.  This means you can throw your leg over and just ride Coast to Coast stopping only for Gas and Snacks.  And that trip will take you only about six hours on this thing.  This was BMW's most powerful Sport Touring bike… And they just gave up on it.  While all the other bikes were getting upgrades in the Switch Gear and Electronics and Instrumentation Packages… The K1300S didn't get any of it.  The bike was essentially never updated from the original 2008 Launch.  It soon because dated while everything else from BMW and in the market enjoyed a continual parade of upgrades and improvements.  The K1300S became a Dinosaur.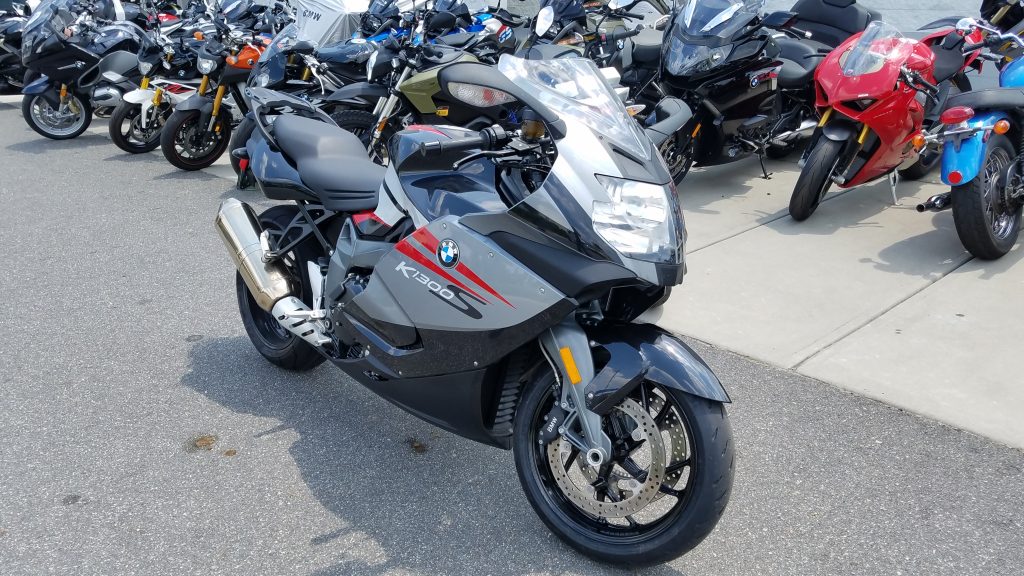 The K1300S deserved some love.  And it leaves a big hole in BMW's product line.  I'd really like to see BMW bring this bike back in spirit with the S1000 engine in it.  Some might say, well, there's the XR… but that's not the same thing.  I want an S1000S is what I'm saying.  RS ergonomics with Sport Touring capabilities, lighter weight, and using the RR's 200 Horsepower engine.
Of course, the whole Sport Touring segment has retracted and Adventure has been the growth segment.   But still… the loss of the K1300S leaves the market diminished.