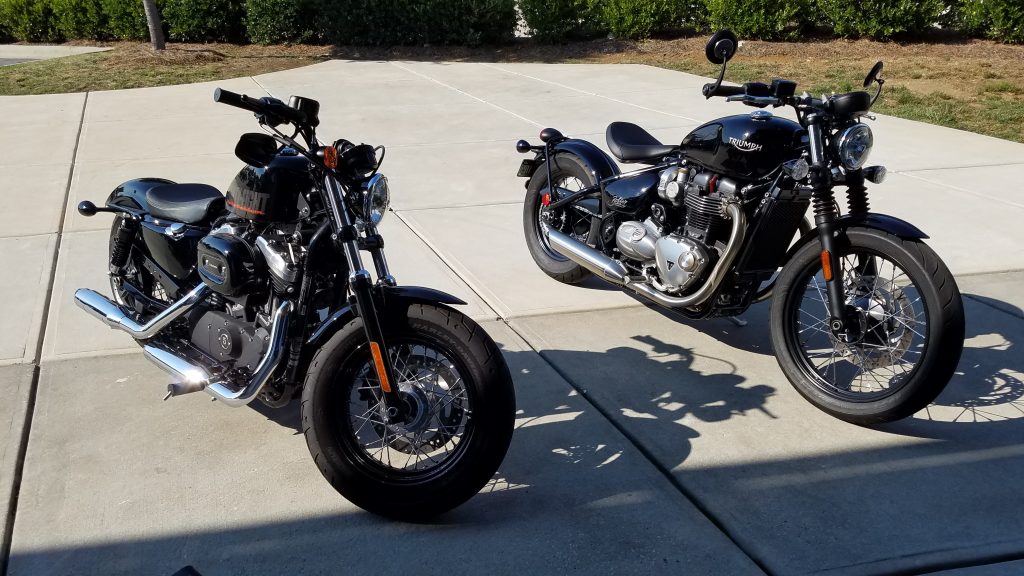 Talk about "Two Peas in a Pod".  No two motorcycles are as similar, yet as different as these two.  On one hand, we have the classic Harley Davidson 1200cc V-Twin Sporter Forty-Eight.   Simple.  Burly.  Cool.   It's been around for ages.
On the other hand is the new Triumph Bobber which came out in March of 2017.  It's a 1200cc Parallel Twin that looks simple, burly and cool… yet hides a lot of technology inside.  Where the Harley has electric turn signals and fuel injection, the Triumph has a Ride by Wire throttle, Traction Control, switchable ride modes, and ABS.  It's an actual modern motorcycle and not any ancient agricultural hold-over from the days of horse-drawn plowing.
The Triumph is easy to ride.  It's not intimidating.  It's smooth.  It's well behaved.  It's forgiving.  It's powerful and very quick.  Far quicker than the Sportster and faster.  The suspension is about as good as I've ever felt on a Light Cruiser… and more importantly, the bike handles exceptionally well for a Cruiser.   All around, the Triumph Bobber is a Home Run.
Exactly the same way that the Harley is not.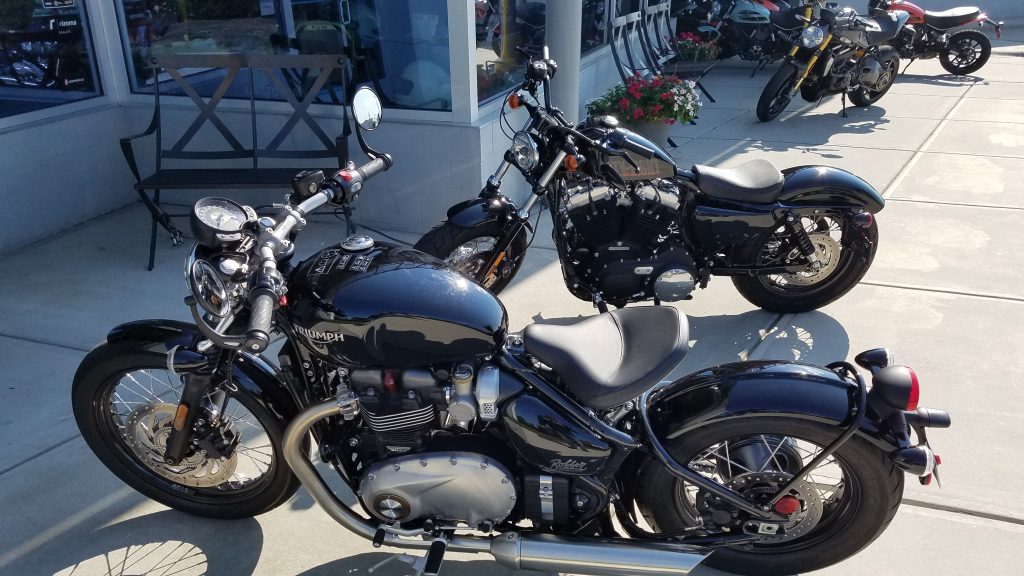 The HD shakes violently, is loud, is obnoxious, it drags its pegs everywhere… including, and I am not kidding here… drags its pegs on a straight road.   No, seriously, I've done that.  The torque is nice, but it's snatchy thanks to a clutch that needs sorting out.  It shifts like the transmission is made of iron bound wood toggles.  And it's 2.2 gallon tank means you are hitting the gas station at every other exit if you are on the freeway.  Which I don't recommend as the bike runs out of steam like a fat guy running for a Waffle House.   A lot of guys I've talked to who run Sportster 48's are getting between 52 and 80 miles on a tank, with most of them getting about 60 miles.
Now, the Bobber's fuel tank isn't much larger, at 2.4 gallons, but thanks to the more efficient engine, you can go a good deal further, with guys reporting in ranges from 90 to over 120…   Which means you can actually go places on the Bobber, places you couldn't reach on a 48.  Try crossing Kansas on I-70… there are stretches that the 48 just couldn't make across unless you wore a Jerry Can as a Backback.  Not that you would want to make that trip on a 48 anyways… Because the suspension is jarring.  Combine the suspension with Paint Shaker levels of Engine Vibration, and a seat that is uncomfortable to the point that it hurts your backside… only residents of Brokeback Mountain would be interested in riding these things for very long.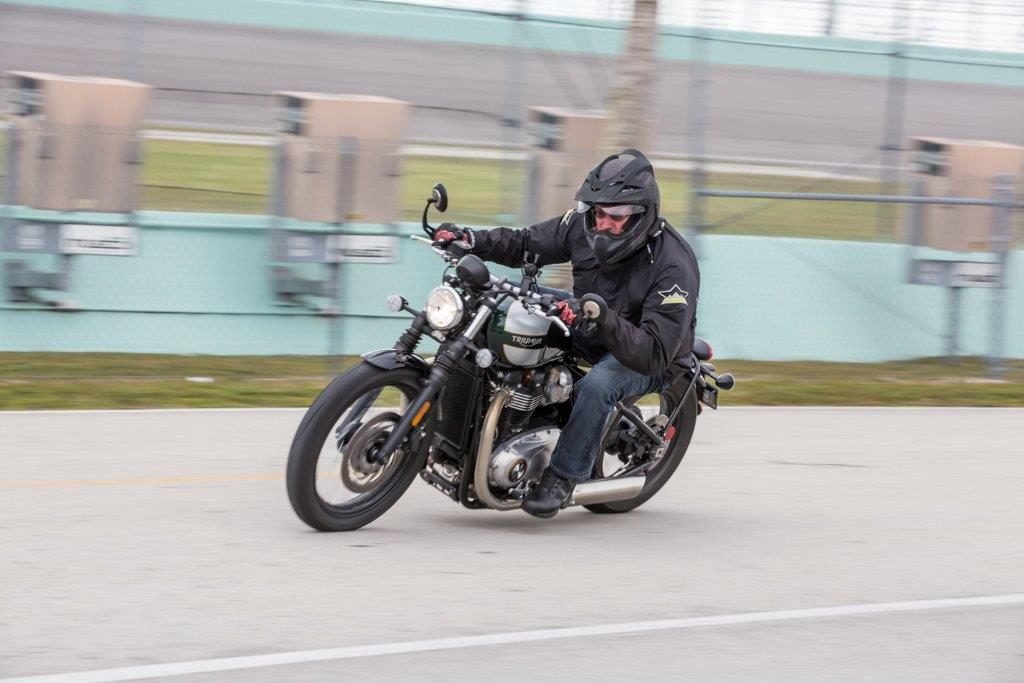 It's priced about where the Triumph is and the Triumph gives you so more motorcycle – better motorcycle – for the money.  In short, there is no reason for the Sportster 48 to even exist anymore.