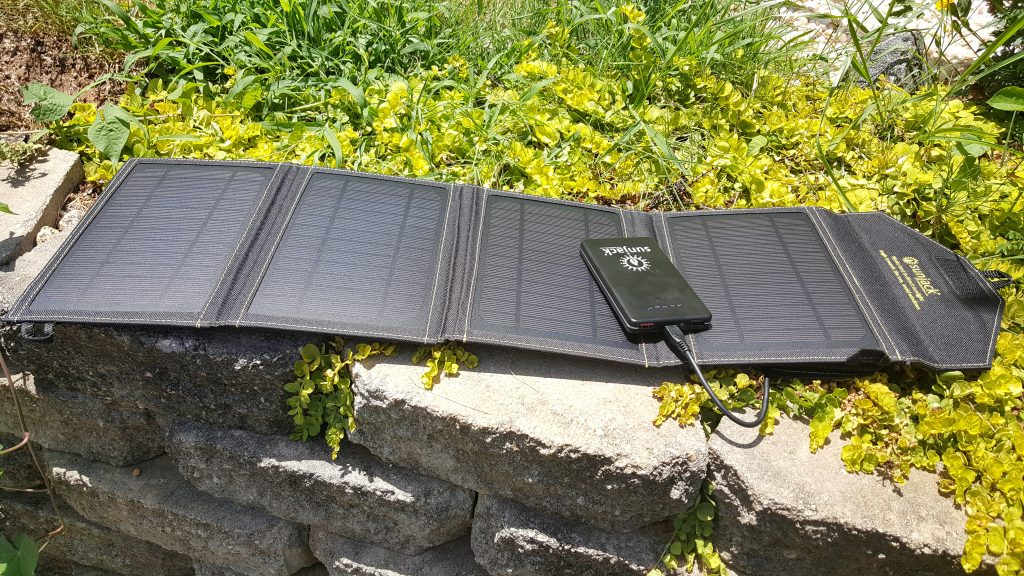 In my Church, I'm the Goto Guy for Emergency Preparation.  Officially.   It's my job in the church to know and teach this stuff.  CNET even reached out to me for information about EP and what they need to keep their Tech going in the case something bad happened… like their power went out.  Or they had to go outside.
I wish I had this before CNET talked to me… Because I'd have just said "Get a Sunjack".
I've seen other solar chargers out there… and they are often more expensive, or are bulkier, heavier, more delicate, and inconvenient.   What Sunjack did is make this all very simple, easy to use, and packaged it in a very compact size that lets it travel well.
The Sunjack is only 6.75″ x 9.25″ x 1.75 inches" folded, and 30.75″ unfolded, and it weighs only about 2 pounds.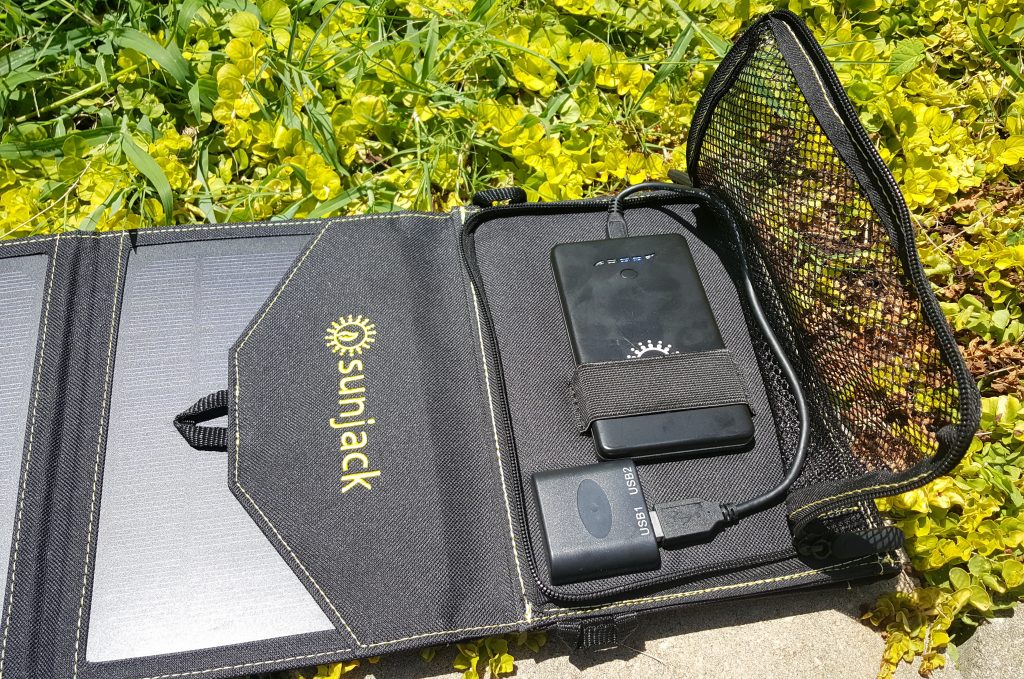 What we have here is a series of four solar panels and a USB hub, contained in Ballistic Nylon Shell that folds up like a Trapper Keeper.  To use it, you simply connect the battery pack to the USB hub, and it will absorb the power of our nearest star.   Once charged, you can then use that battery pack to refill your mobile device as needed.
I tested this with my Samsung Galaxy S6 which has a Rapid Charge mode… I was pleasantly surprised that the Sunjack battery pack was able to deliver that Rapid Charge power.   No other portable recharger that I've tried has been able to do that.  So color me impressed.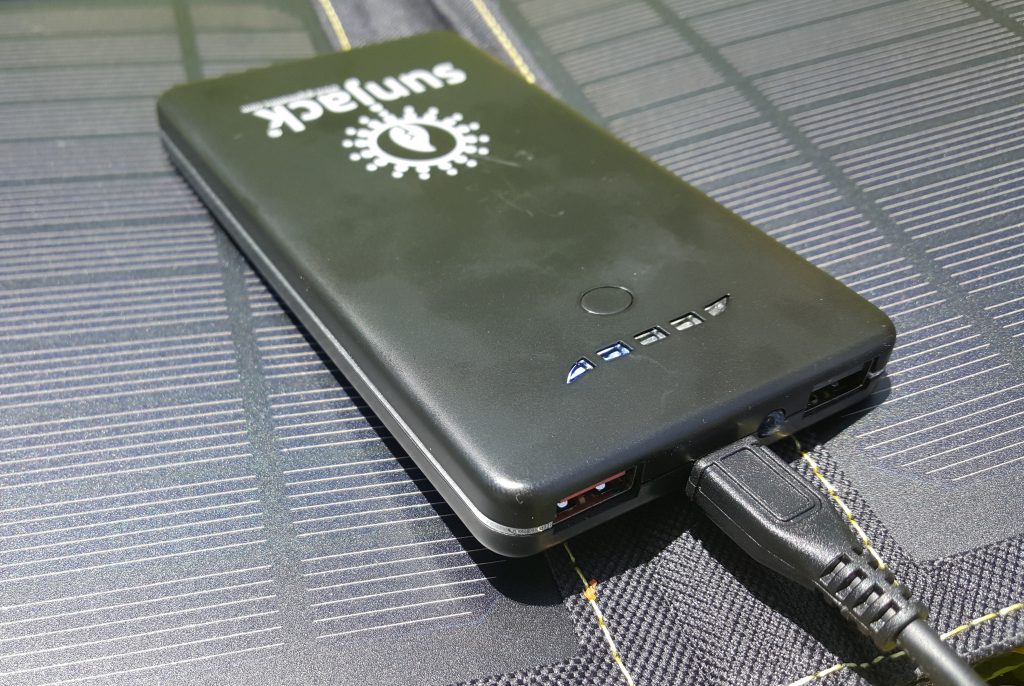 The USB hub is mounted inside the zippered mesh pouch on the back of the solar panels, so you can tuck the hardware inside, zip it up to keep it safe, and let the solar panels do their work.   In direct sun, the Sunjack will fully charge the battery pack in about 5 hours.   You can also plug your phone into the USB hub directly and you should be fully charged in about an hour and a half.
It comes with a couple small carabiners an you can hang the Sunjack wherever you want or need… sideways, vertically… just let it see the sun, and it will do it's thing while you do your thing.
Cost is about the same as some other solar chargers out there, but this one comes with a battery pack so you don't have to buy anything extra.  This is all you need.
This is for those Preppers, the Off-The-Grid Guys, Campers, Overlanders, Adventurers, and anyone else that spends time outdoors away from Wall Sockets.  Contractors, Military Guys out the Field…. This is the one to get.