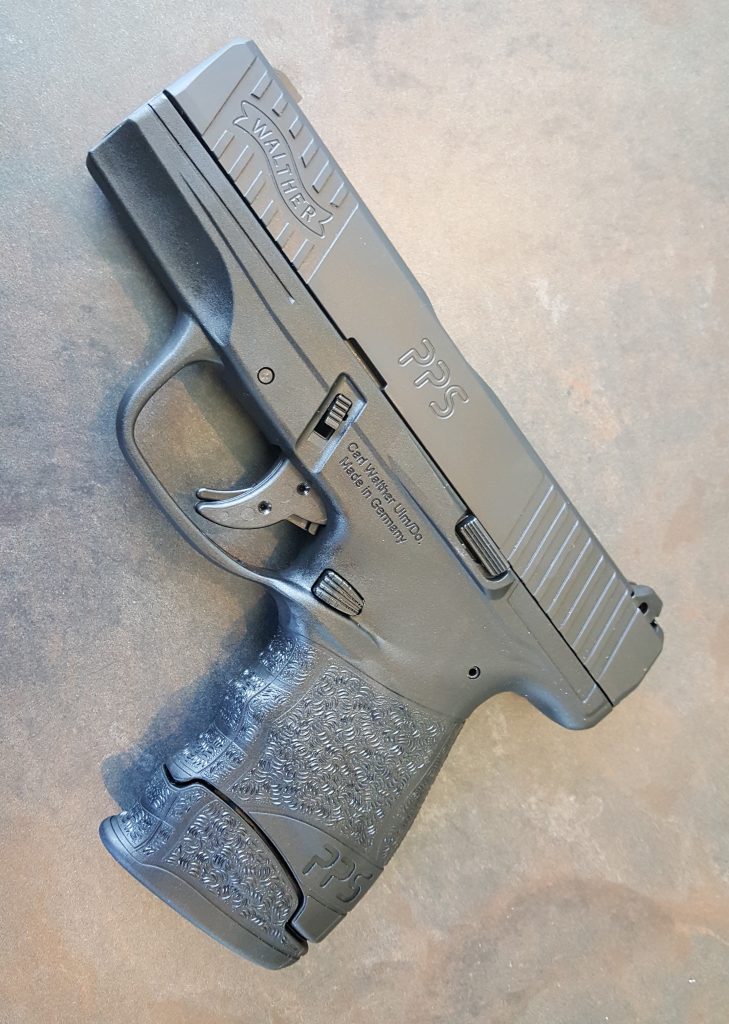 One thing I've come to expect from Walther – Excellent Triggers.   The PPQ, P99, PPX, and the original PPS all have triggers that go from Excellent to Fantastic.   The PPQ is well known for being The Best out of the box trigger of any Striker – even better than the VP9.
Now the this gun here… the PPS M2… I was really looking forward to getting my hands on one.  Because I am one of those weird guys that actually liked the original PPS.  So I was hoping that this would be the same gun as the original, but with some ergonomic enhancements.   This is not the case.  This is a completely different gun.  The new PPS looks great.  This is a good looking gun.  And for a Sub-Compact Single Stack – it even feels good.  If you like a Shield, you'll probably love the PPS M2.
And then I tried the trigger.
It just ruined it for me.  Completely.  Totally turned me off of the gun. It's not that it's really "bad" per say… It's just that its just really so "Not Good"… what makes it worse is that it's a Walther and you have to contrast it with other Walthers… which makes this one the worst there is.    If this was on a Mid 90's Ruger, I'd probably love it.  But we've all come a very long way since then.