FN has done something completely awesome.  They have made available the M249 SAW for Civilian sales.  That's right, you can buy and have an M249 SAW.  And I got a chance to play with one.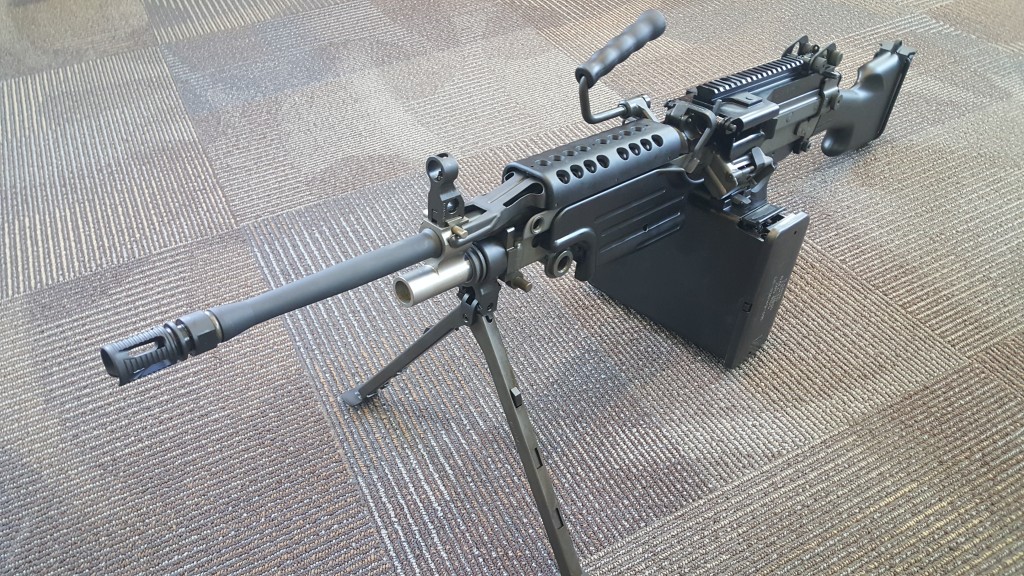 You might be asking – "How?"  Because it's SEMI AUTO.  This is, according to the Law, a 5.56mm Rifle.  It is NOT a machine gun.   It will only fire once per trigger pull.    Now you are probably asking "Why?" 
Because a lot of Americans have served their nation and have used the M249 SAW during that service.  Those of us who have used it, we all loved it.  It's accurate.  It's easy to work with and lighter compared to other weapon systems… such as "The Hog", M-60. 
All these guys and gall want to have something they used… that's an American Tradition with Veterans.  Well, with vets around the world, really.    There's a lot of guys that like to have a good Collection of weapons for various reasons, History being one of them.   And the SAW has been a big part of American History for the last 25 years now?  How long?    Well, now anyone that really wants one can get one.
Now you are going to ask "How Much?"   Well, this is one of those, if you have to ask, you can't afford it sort of things.  There are a great many brand new motorcycles on showroom floors that are priced the same or less.  They are almost 10 Large.   Not cheap, no… But its there and you can get it if you have the means.