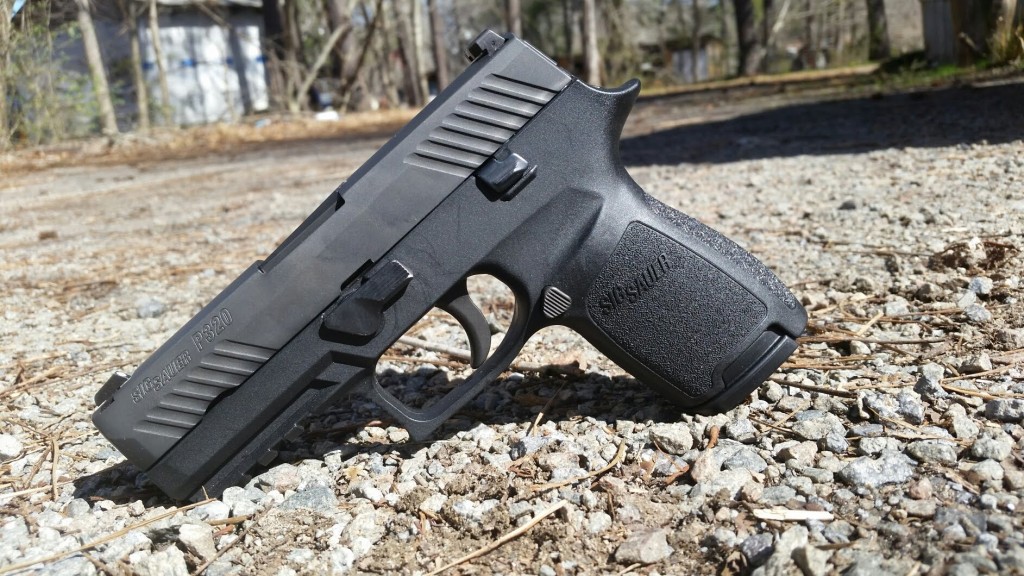 I'm going to catch a lot of flak for this one.  Because I know these things have become crazy popular.  I know they are ergonomic, have great triggers, and are accurate in a way most Strikers are just not.  And I've shot them plenty… They do shoot just fine.
But I hate the SIG P320.
Now let me explain why…

The SIG P250 came out and I thought it was an interesting concept, but I didn't like them.  The DAO trigger pull is and probably always will be… the very best DAO trigger out there.  But the gun felt out of balance.  The grip frame that is user-replaceable – is a novel concept.  I dig that.  The shape feels fine… but something is "off" about it.
It's the weight.  It's too light.  It makes the gun feel grossly top-heavy and just "wrong".  Like something that we've wanted that's kinda gone… icky.  Like that pretty girl that looked at you and smiled… is looking too much, too intently and that smile is more Lovecraftian than lovely.   It's just wrong for reasons you can't quantify.


That's her… She's the SIG P320.  Wait… Where was I?
So SIG took that P250, and jury-rigged a Striker Mechanism into it.   This didn't make the pistol any better.   Again, it's got one of the very best trigger pulls out there.  It's up there with the VP9, PPQ, and the RAP. (Ruger American Pistol)  Maybe – even better.  They are reliable and they are accurate… yes, yes, yes… But they have that wrongness about them.


The whole problem really is that the pistols (Both the 250 and 320) feel too insubstantial in the grip frame.  More like a toy pistol than a tangible weapon I would trust to use as my personal sidearm.


They feel more like… That.  Which is also odd because those Disk Guns you could get in the Toy Isle at the Grocery Store… Have the same exact triggers as the CZ 100 Pistol.   See… I've had a lot of nightmares over my adult life where there is some sort of menace and I need my pistol, and I pull out my gun and either the gun doesn't do anything… or it has a trigger like these disk toys.  And you can only understand this, if you have played with these as a kid.  They are terrible.  And you pull the trigger back to where it can't go anymore and you have to squeeze.  Hard.  And then it clicks.  Maybe.  And sometimes it doesn't.   Nightmare fuel for me.  These SIG Poly Guns feel like toy guns in my hand and that just creeps me out.  I guess.
So there you have it.  I just don't like the Poly Framed SIG's.  If SIG were to offer the pistol with an alloy frame – I'd be more apt to like it.  But I'm also on an Anti-Striker kick lately… and I'm sure that's just a phase.  Or I'm growing increasingly curmudgeonly.   I just prefer more "Traditional" types of firearms lately.  You know… Guns made of metal and wood.    That's just me.
If you like the P250 and the P320 – I understand why.  I see the good points.  I don't hold it against you.  I'm just going to take a pass on them.