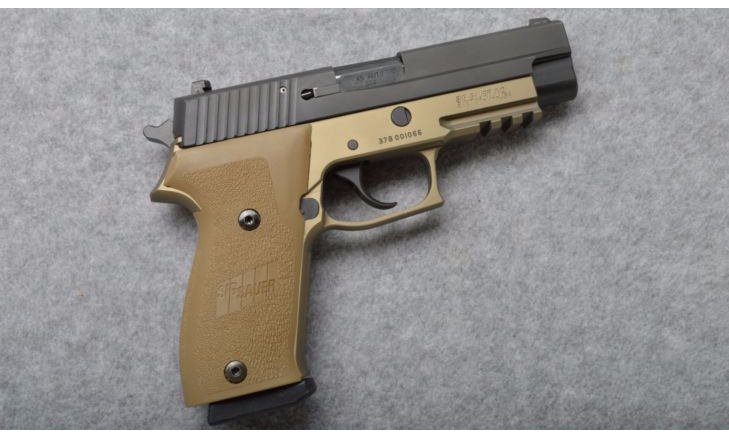 The P220 Combat is designed to meet, and exceed, rigorous military standards. The P220 Combat performs like no other .45ACP available. Each pistol features the military's Flat Dark Earth finish on its alloy frame and SIG's Nitron® over a stainless slide. Internal parts and controls are phosphated for extreme corrosion resistance and reduced friction while the threaded barrel is hard chromed and finished in Nitron® which easily passes the military's accuracy requirements – even after 20,000 rounds. The P220 Combat also passes the military's 240-hour salt spray corrosion test. Outfitted with a true M1913 Picatinny rail, vertical front strap serrations and SIGLITE® night sights.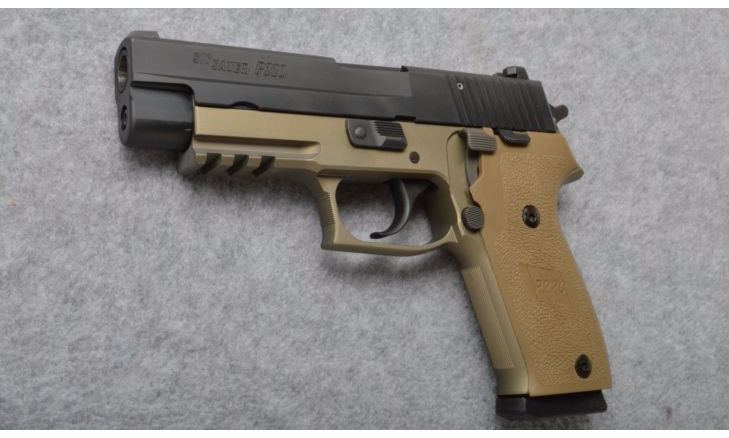 So I picked this up today.  Because it's been a terrible itch and I had an opportunity to scratch it for a price that borders on theft… so I had to get it.   This one also has SIG's Short Reset Trigger, installed by SIG at the factory.  The gun looks large, but it's narrow like a 1911, being a single stacked configuration, so it conceals just fine, like all P220's do.  I used to carry one a long time ago.   I wish I remembered what holster I used to use for it, because I do remember that I liked it.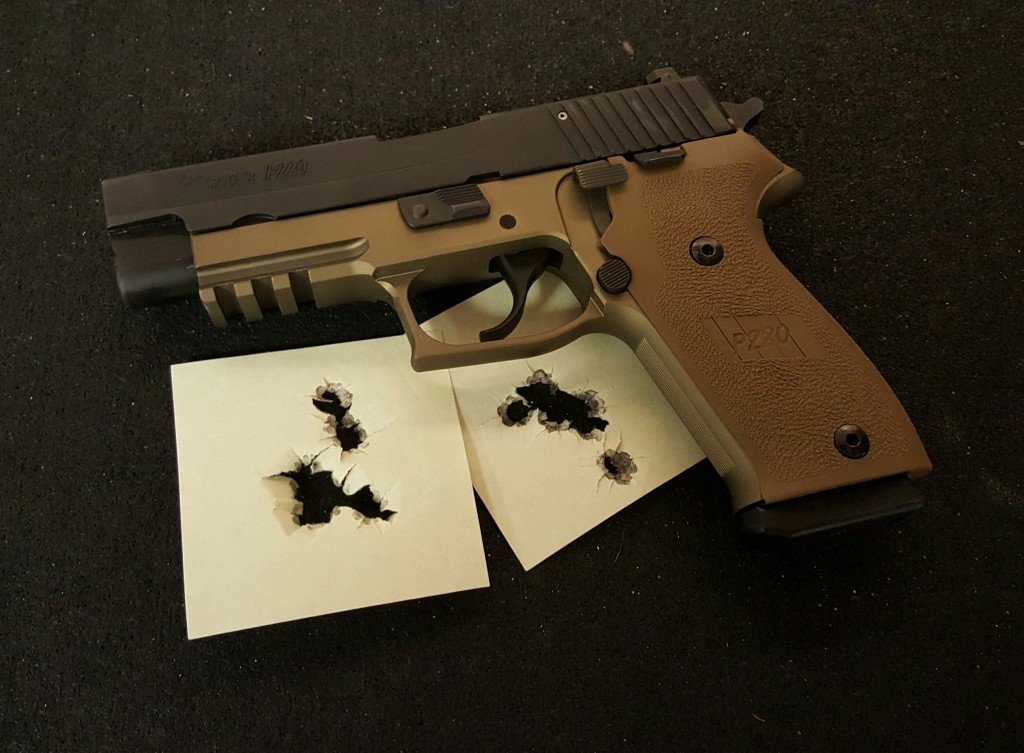 The trigger pull is a smooth 10 pounds on Double Action, and a crisp 4.5 pounds on Single Action.  Like all SIG hammer fired pistols, there is not even a hint of a twitch when the hammer drops.  Very stable.  Very consistent… and very accurate.  I am super happy about having this pistol.
What I really like about these SIG 22X guns… Two things.  1.  The multi-coiled spring that provides a much more consistent cycling… and I really like the rebounding hammer system with the SIG decocker.  I believe this is the safest action on the market, next to the Beretta 92 type safety/decocker.    But the SIG's action is more ergonomically sound.
Another version of the 220 I still want, is the Carry SAS Gen 2.  But I can't find that sucker anywhere.