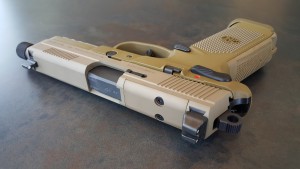 The FNH FNX 45 is one of the top contenders in the debate about what the new military pistol should be.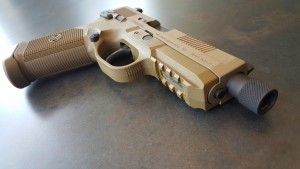 It's big, accurate, has a high capacity, and as reliable as the sunrise.   It would be a great sidearm for any of our nation's warriors.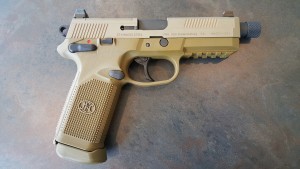 Unless that warrior had small hands.  Even with the replaceable backstraps… it's still a large pistol to hold on to for a lot of people.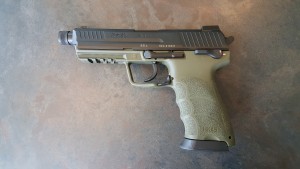 Many would not be able to operate it as efficiently as would be ideal.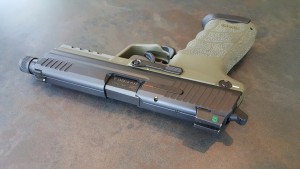 The HK HK45 on the other hand, is far more ergonomic and doesn't feel as large.  It's as accurate and reliable as the FNX, but it doesn't have the capacity.  12 instead of 15.   So it's a trade of.  A few less rounds, but more comfortable and more people can shoot it easier.  And… it's a sexier looking pistol.  Given the pros and cons… it's a touch choice.  What do you guys think?  Pick one.
(My normal response of "Both" is of course already noted.  But if you had to pick just one… pick one.)