Brought home a set of Ruger twins. Two guns I've wanted for years and today I just said "Screw it… I'm getting them."  So I did.  Full power .357 Magnum Goodness Gracious.
I've not shot them yet. First, I have some work to do on them. They need some smoothing.  Out of the box Rugers are not the slickest of actions or triggers.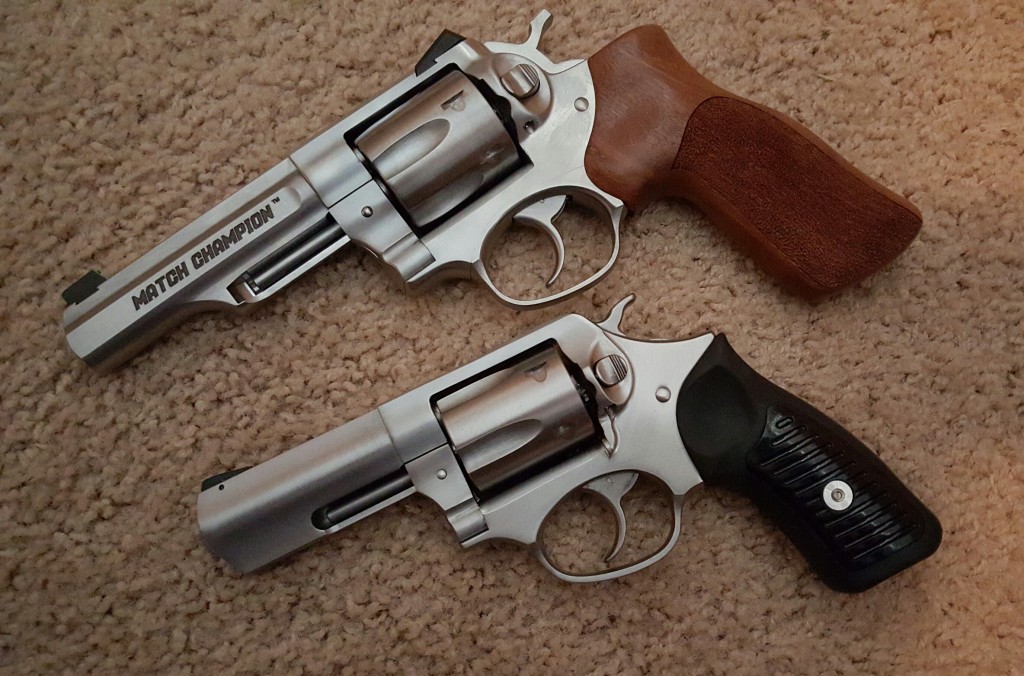 The SP101 needs a new set of grips, or inserts.  Not digging them.  The Match Champion is awesome.  Still needs to be slicked up, but I love it.
I will also need a couple good holsters.  And when I say I need holsters, I only look to one source.   My exclusive holster maker.  I will not carry them in anything less.
There's something just… Honest about revolvers.   With Autos there is so much BS when it comes to "Reliability" and chest pounding when it comes to what Elite Unit uses your gun.  Revolvers just ARE.  They are inherently accurate and as reliable as any gun can possibly be.  They are easy to shoot well with.  And dang if they don't look good.