Beretta has a new tactical shotgun called the Tx4 Storm.  The Storm series is a line of Defense/Tactical oriented guns that take a different road than most such guns.  Unique features and good styling… and they are good shooters.  Accurate, reliable, and rather soft shooting.  I like them.
The Storm Shotgun seems to fit all same qualities of the rest of the line.  Good looking, good feeling and handling.  The Storm Shotgun is a bit unique from other tactical shotguns… it's very light weight and balances perfectly, loaded and unloaded.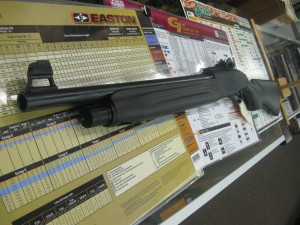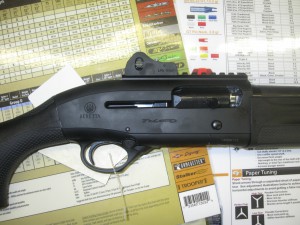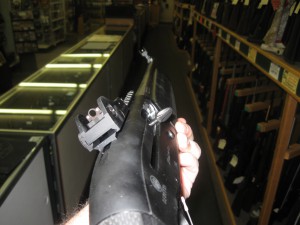 The light weight is an advantage in that it makes the gun fast… Fast to the shoulder, fast on target.  The magazine tube needs an extension, which would work against the light weight.  But it would still be lighter than most other shotguns on the market of this type.  The other thing I like about it.. is that the barrel is threaded for chokes.  This makes the gun more versatile.  Puts it on par with the FNH SLP shotguns.  Price between those two is about the same.    The question of which one is the better fighting auto-shotgun?  Well, that's a question I'd love to put to the test.   Sights are the same… one is lighter, one holds a shell or two more… so I guess the better part of it would have to come down to purpose and application… or just flat out personal preference.