Okay, now lets talk AK-47's for a minute. Fellow I work with has one and it is the best AK build that I've ever seen. Simple and Elegant.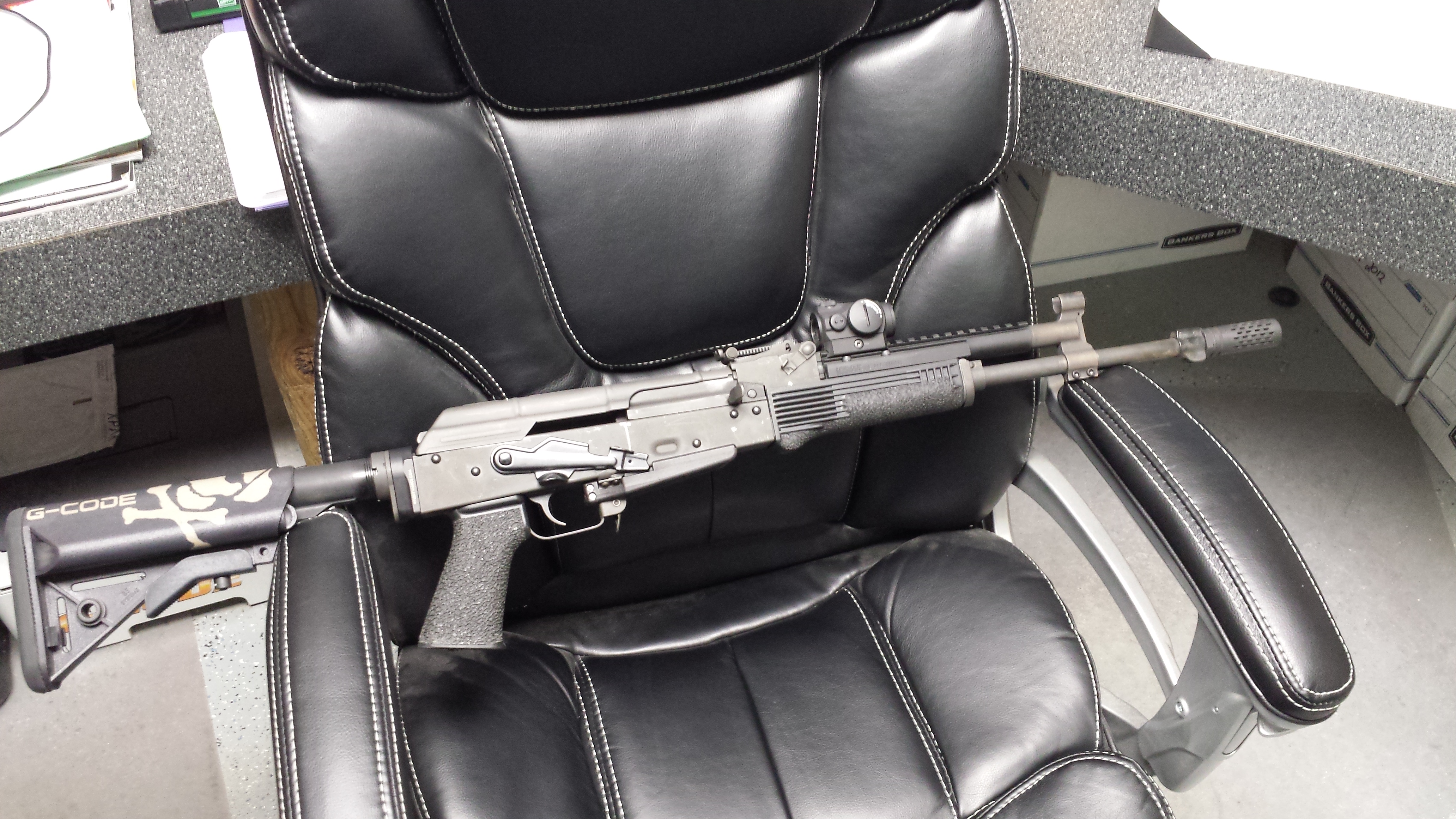 Take a look at this.  This was built at a Rifle Dynamics Build Class.  Battlecomp at the front, Krinkov Front Sight and Gas Block.  I believe the Foregrip and Pistol Grip are US PALM.  Ultimak Rail.  T1 Micro.  Krebs Safety.  Rifle Dynamics AR Stock Adapter.  And I think that's a Bravo Company stock.  Mag-Well Funnel, from – I'm not sure where.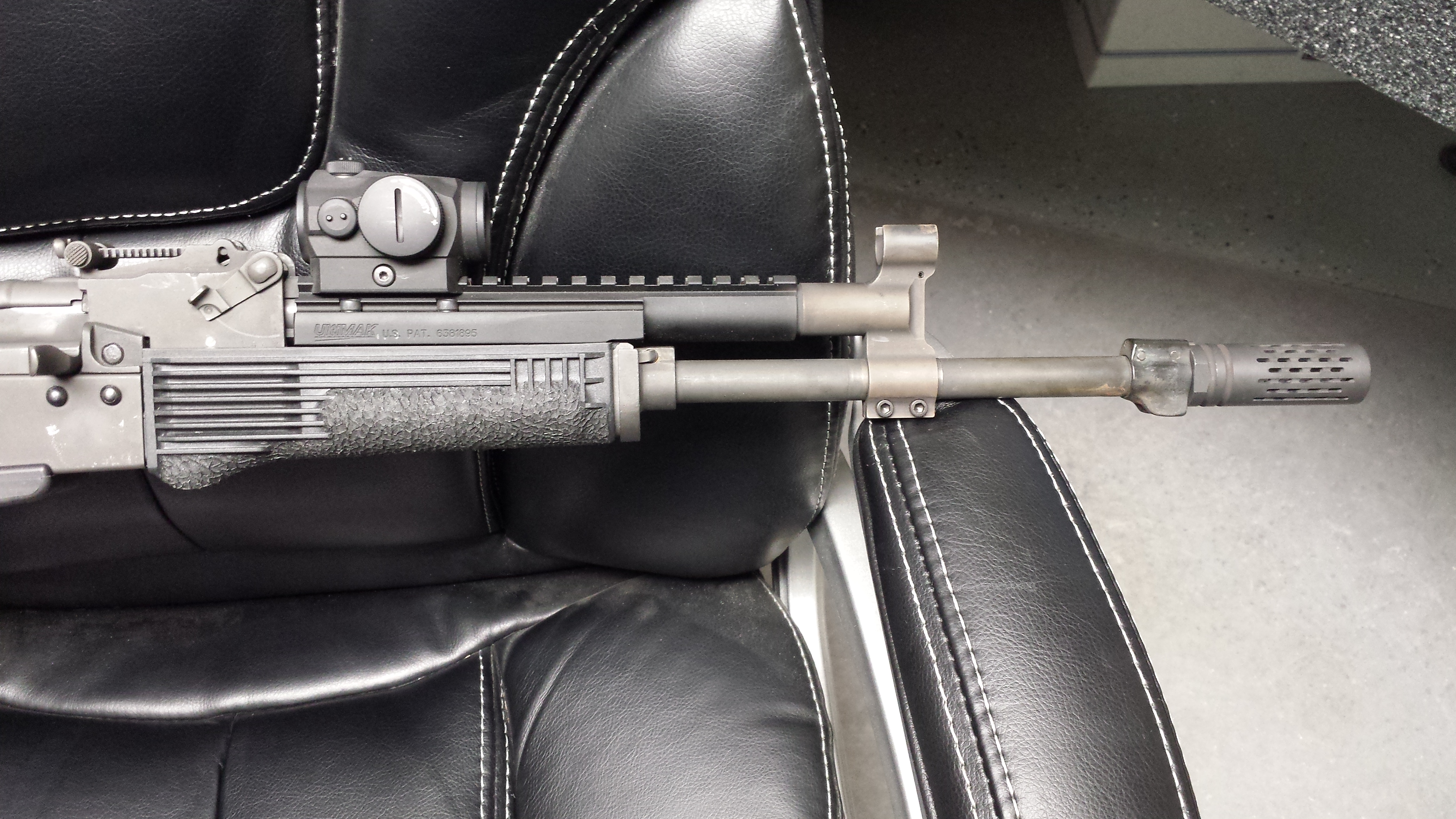 Overall, this build is very light weight and handles like a sports car.  The T1 Co-Witnesses with the Rifle Sights.
The Texture of the grip surfaces is very aggressive.  Your hands lock into place and there is no slipping.  This coupled with the fast handling, make this gun a very surefooted beast when going from target to target.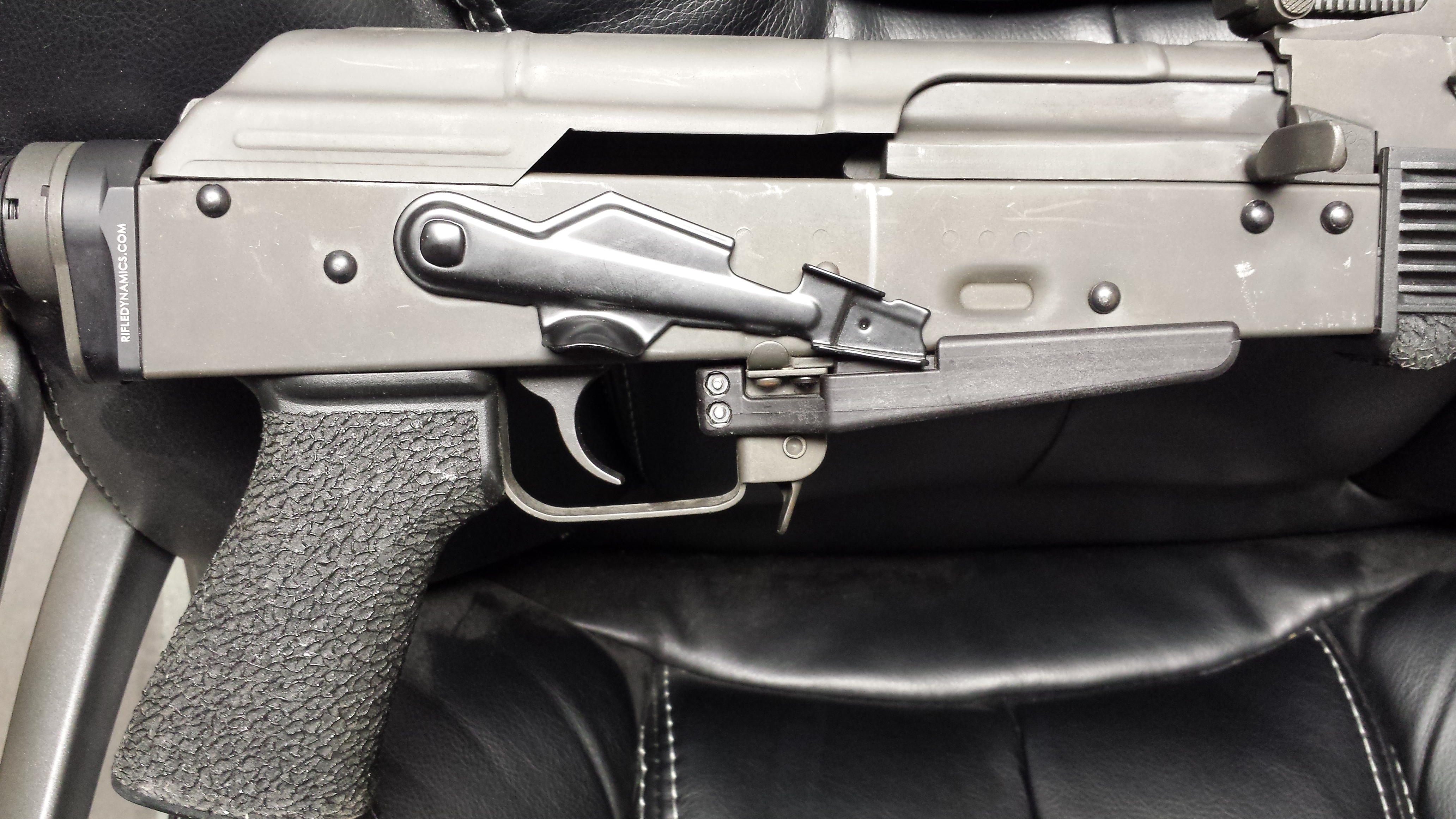 The Krebs safety lever really make this gun a step above.  The lever is smooth and polished, making the operation easier than on most every other AK I've ever felt. The finger shelf allow the trigger finger to easily sweep the safety on or off.  Thanks to the Mag Well, the reloads are faster than the average bear.  These things combine to make this AK the easiest handling and most natural combat rifle I've dealt with that is not a custom built AR.
I can't get over how light, and how precise this Kalash feels.  The Trigger is excellent and there is no recoil thanks to the excellent Battlecomp muzzle brake.
All it needs is a Slipstream Treatment and it would be perfect.