Crusader Weaponry can build you the best AR you'll ever own – for not much more than the cost of a production AR with the features you want.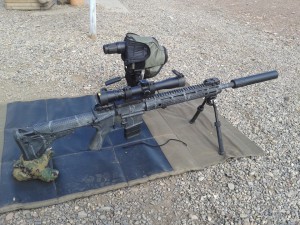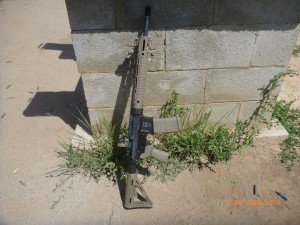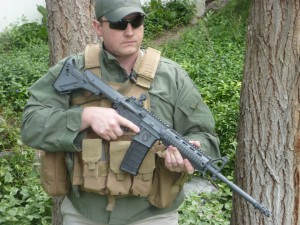 Go to CrusaderWeaponry.com.  Hit the Contact Page.  Send Joe a message and tell him you want the best damn rifle ever made… Pick your Caliber.  Pick your Configuration – you tell us how you want your AR.  Pick your Finish.  And Joe will give you the quote.  It's easy.  To make it easier, we have an Installment Plan.  Tell Joe you want to set up your Crusader Account.  You pay what you can when you can… We'll help you get the gun you want.  Even if it takes you a year to pay for it – We'll work with you.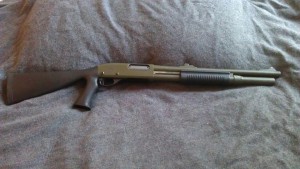 We also do custom Glocks and Shotguns.  This OD Green 870 is Available.  749.99 gets it shipped to your Dealer or if you are in Utah, you can pick it up.   This is one seriously badass Shotgun.  A local fellow got one of these guns, in Coyote Tan.  He brought it out to the Range.  Firing it – holy crap – it's so smooth and can cycle so fast it was like I was running a Semi.  Amazing.
Time to get Serious.  Time to get a Crusader.
If you already have an AR that isn't a Crusader.  You can still get SLIPSTREAM.  You will be amazed at the difference.   At the last Crusader Tactical Carbine course, some guns were running Slipstream and some were not.  The Slipstreamed guns had no problems.  The others… Hell, even an AK jammed out here in our dusty dirty gritty hot as hell training location.  Slipstream made all the difference.