What the Mark 98 is, and what it's supposed to be, might be two different things. Let's find out.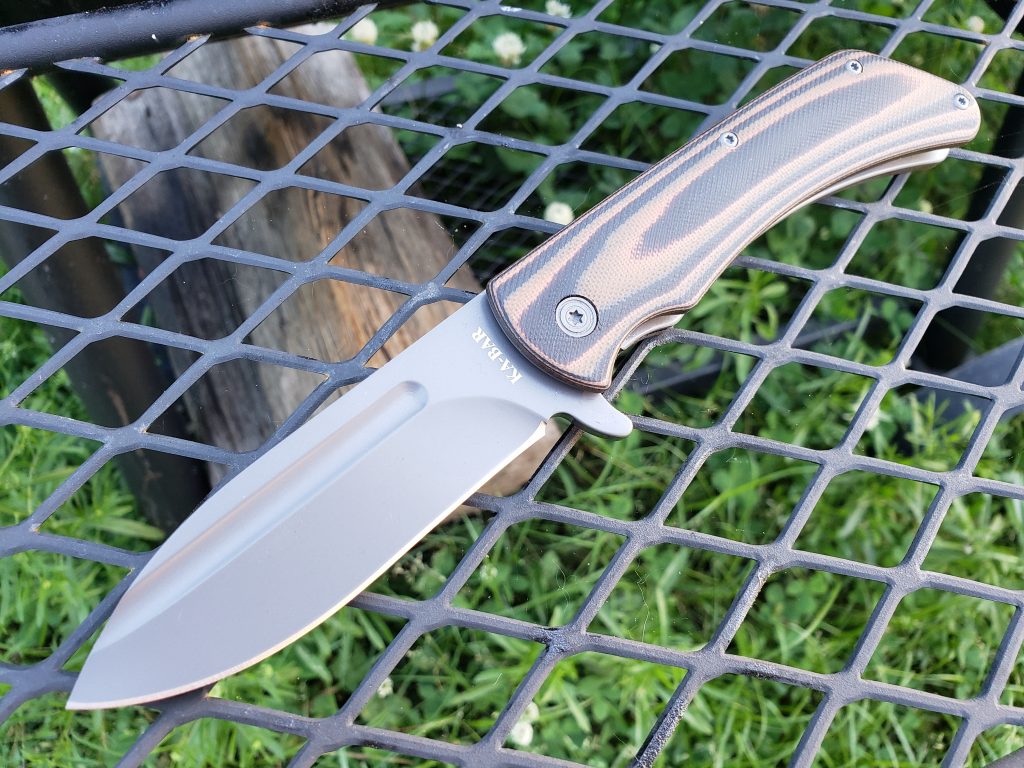 Let's first talk about what the Mark 98 is. It's a beefy liner-lock folder that looks ruggedly handsome. With the battleship gray coating over all the metal, and the G-10 scales, and the pronounced fuller reminiscent of their standard Ka-bar fighting knife, the Mark 98 looks fantastic. It has a 3.5″ spear point blade and unfolds out into an overall length of just over 8 inches. The knife has some heft to it, and it's handle is thick, making it feel suitable for hard use.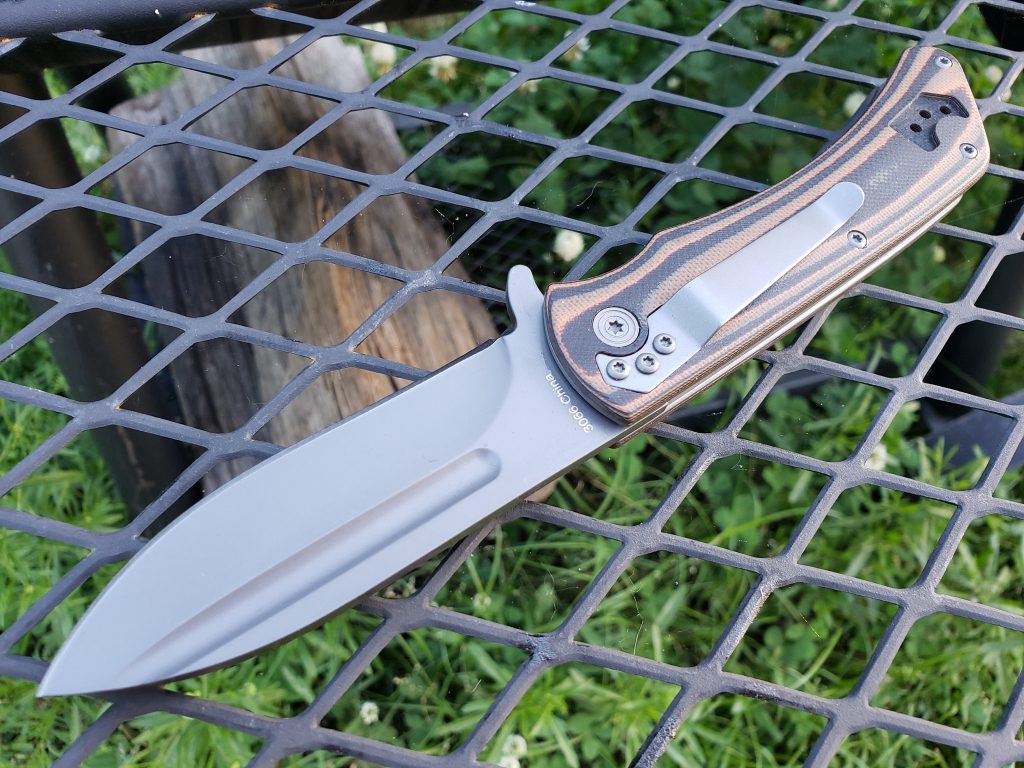 The blade material is 5Cr15, which is a Chinese version of 5Cr15MoV… which is kind of a nothing special type of Stainless Steel. I like it better than AUS-8, personally. It takes an edge well, easy to resharpen, and holds it pretty well for actual real world use that doesn't involve slicing cardboard strips. So I'm expecting the blade steel to be just fine.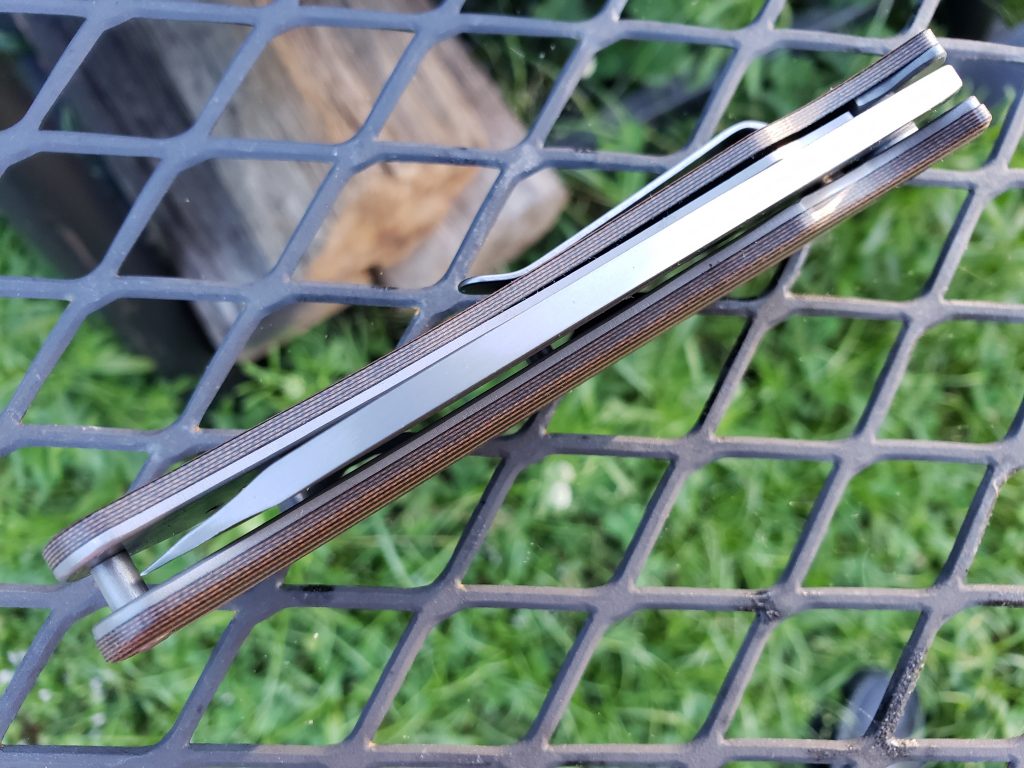 I was pleased with just how smoothly the blade flips open, and that the blade was almost perfectly centered right out of the box. If there is anything concerning about the design, it's that the liner lock is just a hair thinner than I really like. But it seems to work well. The blade locks up tightly, with no play at all. The detent holding the blade closed is a bit weak, so it doesn't resist the flip open, so you don't get that distinct snap on the open without a bit of wrist flick action. But when you do, is opens smooth as a puma.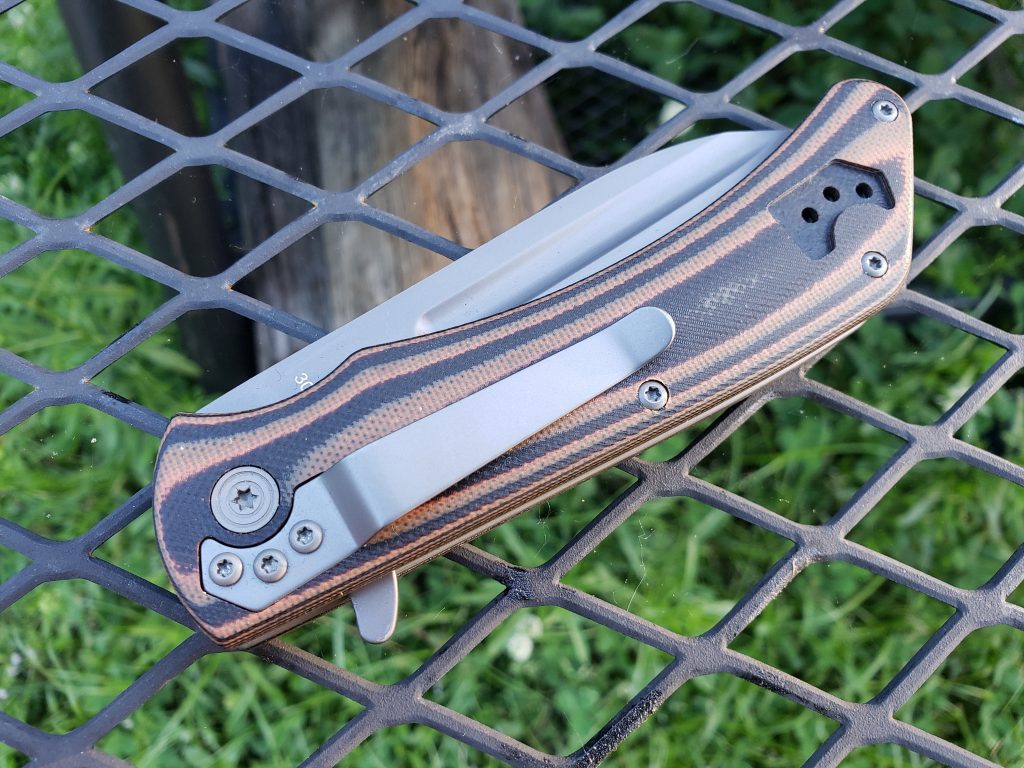 The knife feels good in the hand. The scales are contoured well, and shaped well. You could really lean on this knife doing some serious cutting tasks, and it wont be uncomfortable through the job. Can I say again just how good looking this knife is? The flipper is a little of spoiler for the lines, but it's functional and not obtrusive.
The best thing about the knife, is the price. BladeHQ has it right now for less than $20. The question though, is if this Chinese made Ka-Bar is worth the money. The answer to that, is up to you and what you want to do with the knife. So to put this to the test, I have this knife to my Son that broke a previous knife I gave him that featured D2 steel. He's rough on knives. So he's going to carry it and use it every day for a month or so, and we'll check back on it and see how it's held up. Because if it survives his use – it's a sold knife and worth the money.
To Be Continued!
Update: After several months of hard use by my son who works in Maintenance for a large facility… The knife has held up just fine. The finish has proven strong, and the blade has held its edge very well. The knife has shown far more value than its cost. Overall, thumbs up.