I see it happen all the time.  And it's sad.  At the gun counter, there lay two beautiful guns.  One perhaps a little flashier, one a little more duty oriented… and the guy looking at them is terribly conflicted.  You see, he's been fed a lie all his life and now it's become a moral dilemma for him.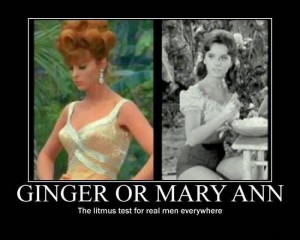 It's a trick question.  The correct answer is BOTH.   You don't have to pick just one.  And honestly, if there is an moral question here, it's that you believe you can't have and love both.  You have more than one kid, you can love them all, right?  You own more than one Motorcycle, you can love each one for their respective qualities and that doesn't diminish one or the other.
So when you are looking at those guns and having a hard time deciding… Get Both.
They can both be your huckleberry.    You don't have to pick just one.  THERE CAN BE MORE THAN ONE!
Okay, now say you do have a heart large enough to love both.  And a Visa Card that winked and nodded that "It's alright"… and you go for it.  Know this… You may still fill out the same ATF Form 4473, but the dealer then has to fill out another form.  All the same information… what guns and their serial numbers, and all your information… and that form is either scanned and emailed, or faxed directly to the ATF.  They have to do this if you buy more than one handgun within 7 days.  You can bet the ATF is keeping that information.  Putting it all in a database.  I'm not saying this is "Registration".  But it's registered.  You might want to space those guns out a little.  Take one home.  Then 10 days later, take the other one home.  The ATF can already go to the shop and look at and copy the 4473's… but at least they are not getting them sent directly.