These are the bikes on my Bucket List.  Bikes that one day I will have.
Triumph Rocket III Roadster.

British humor is based on exaggeration.  When I first straddled a Rocket III, I thought it was a joke… a two wheeled Monty Python sketch.  It's just so huge.  It's a massive bike!  But at the same time, it's very well balanced, it handles beautifully, its brakes are strong… and that torque!  That torque is phenomenal.  There is just something undeniably cool about this machine… and that something is the 2300cc Triple engine.  2.3 Liters.  It's fantastic. And these bikes are not priced unreasonably… They retail around 17 Grand.
Ducati Multistrada Enduro


This is the hotrod of the big 1200cc ADV bikes. 160 horsepower, tons of torque, stunning good looks, and fully capable rider assist technology that I've seen and felt work first hand.  This bike is one of the bigger Wants on my list here.
Ducati XDiavel S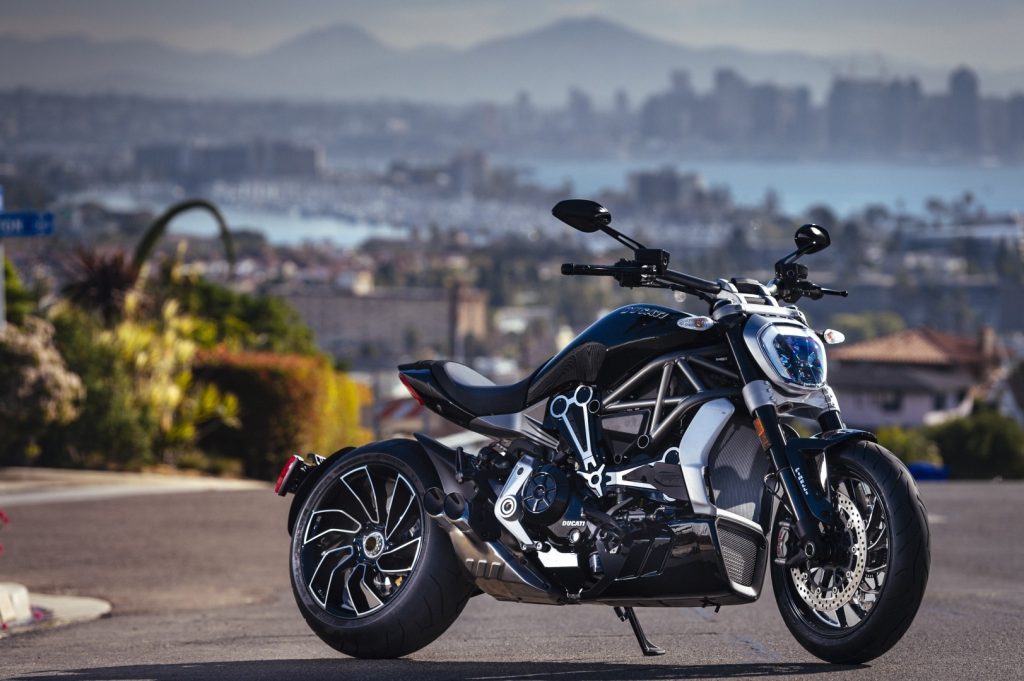 This isn't Ducati's Cruiser.  No.  It's not a Cruiser.  It's a foot forward positioned sport bike.  Ducati's quickest bike 0-80MPH.  It's very powerful… but it's power in control.    It's very cool, fists in the wind, power cruising… badass.  You can pitch it into the twists like nothing else with your feet out in front of you.   It's the most unique motorcycle on this list… and somehow… the best looking.
BMW R Nine T Scrambler


Great looks… solid engineering background… but there's something more passionate about this bike other BMW's.   I've taken one home as my weekend bike a few times… and each time I get on it, I just cruise till I get lost… not even caring where I go.  Few bikes do that for me.  This is one of them.