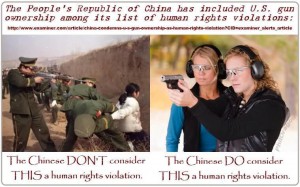 China says US Gun Ownership is a Human Rights violation.
Hey China.  Shut the fuck up.  Here is a brief overview of what China does – back from 1995 and it has only gotten worse.  Since then we have reports of mass forced abortions and ground up dead babies taken as pills.
China… you guys are Monsters.  You are why we have guns.