On WeTheArmed, I posted a picture and asked a simple question.  "Which one?"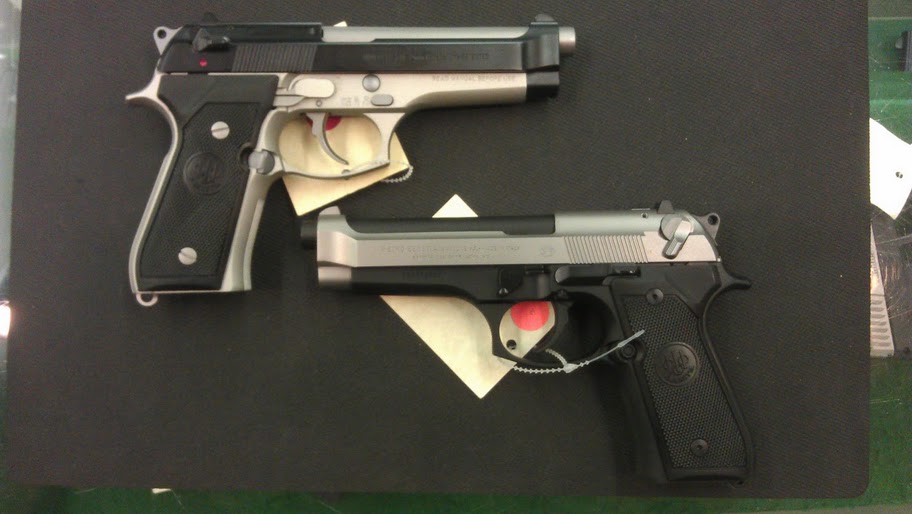 In the thread, several guys liked the one on top, but overwhelmingly, people were digging the one on the bottom better. I like them both… At first I liked the top one as it has that classic "Custom" look that I dig… dark on top.  But the bottom one… it grew on me and I see why everyone liked it.  The lighter weight alloy frame, practical long wearing stainless… It's certainly the smartest configuration.  It would be awesome… but I still like the top one… just for the looks of it.  See, growing up, all the custom guns (1911's) were two tones, blued slides on stainless frames.   That's just the look that's stuck with me.
The question is, how to I get one like that?  Beretta doesn't offer it and I don't want to buy two.  I don't know why I am jonesing for a 92… but I am.  Really, it's the only 9mm, other than a Browning High Power that I want.  Er… those and a SIG P210… and a Colt Pocket Nine… and… and… and… I'm kind of an addict, aint I?