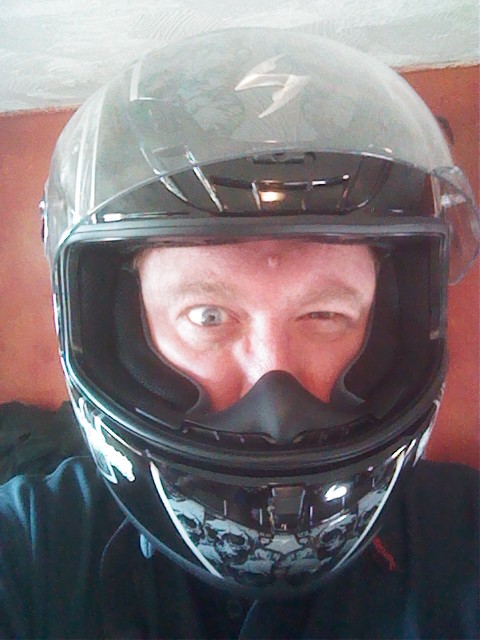 The new helmet came in from LeatherUp.com. It's a Scorpion. It is lighter and quieter than my last helmet, and fits better too. It's a good upgrade from the one that literally saved my life.   This wasn't the first time a helmet saved me.  These things are important and I just can't understand why a guy would want to ride without one.  A rider is 16 times more likely to be killed or seriously injured than a driver… Safety first.
I know the risks, and I am cautious.  But bad things can happen. Like a stray five gallon bucket hitting me in the head.  Guys, if anything happens to me… Know that I was enjoying doing something that loved. And that isn't a bad way to go.  Because of my health… I can't do a lot of what I used to do… But I can still ride.
I would still like to trade my Honda Magna for a Sport Bike… Because I need more peg-clearance.  Not to go faster… But to slow down less.
Any takers?