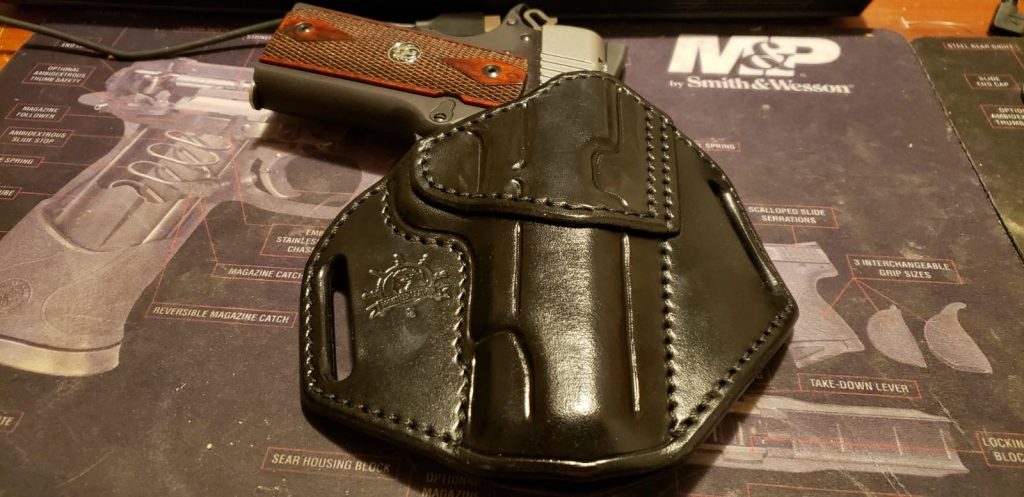 I've only been to Area 51 with one fellow. Wes Dahl. Wes runs and is Privateer Leather. I've got some items from him in the past, leather notebooks. Which I use all the time for a very special purpose. D&D. But Privateer Leather is mainly a Holster making shop… Yet I've never had one of his holsters.
I decided to go back to a Pancake style rig, as I find them ultimately the most comfortable and reliable. And I needed that style for my Ruger 1911 Light Weight Commander.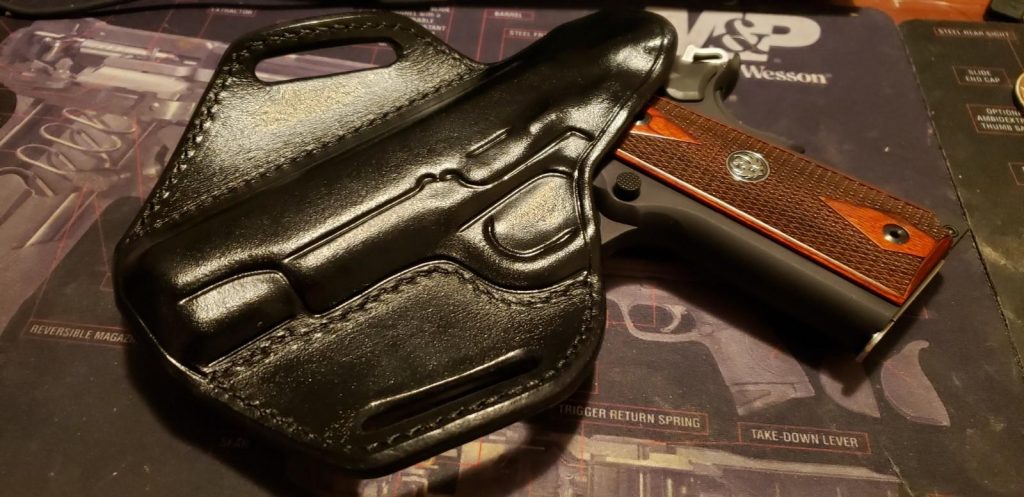 Wes's craftmanship is OUTSTANDING and on par with the highest quality leatherwork out there. As such, it's in demand, and there's a wait. This is a custom made holster, and not a mass-produced product out of a factory. But it's worth the wait.
After the Break In, my 1911 pretty much snaps in and out like it was fitted Kydex. It holds the gun securely, yet doesn't hinder a draw.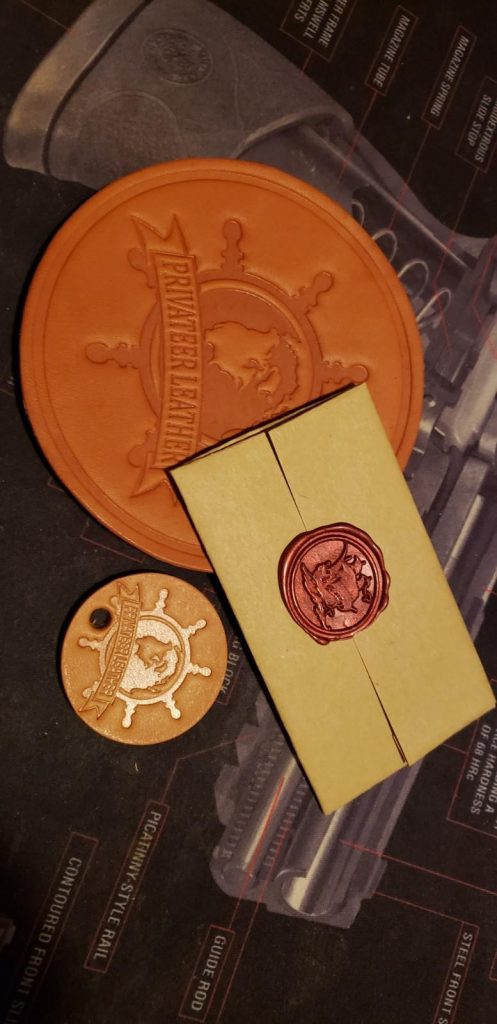 Wes tossed in some extras, a leather disk which is, I guess, a Coaster. And a small leather disk that I could put on a Key Chain. The Sealed Envelope is a classy personal touch to the Break In instructions.
Hell, even the box it comes in has a personal touch. That's some awesome flair.