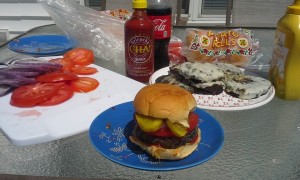 GRILLING WHILE ARMED.  It's a officially a thing now.  We're on Facebook, and we've got the actual website coming in a few days.
We're going to be posting Tips and Tricks and Recipes… we'll do some video… we're going to make you a success.  Guns and Grills… Does it get any better?
We're going to be selling the most incredible Rub you've ever tasted.  This stuff is amazing.  We've got some different Blends for different cooks.  We've got shakers of Steak Season that you can throw on your steaks and burgers to put them over the top.  We'll have other stuff too.  It's coming.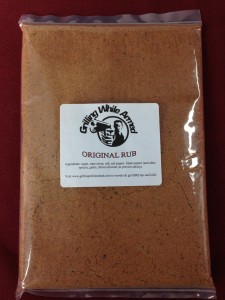 Check our FB Page, as we are going to give 5 lucky Grillers sample packs our our Rub, 3 different flavors.   And hopefully come Monday, the rest of you guys will be able to order it.  This stuff is made for especially for us by TexasBBQrubs.com, so if you have any doubts about how good it is – this stuff is award winning.  Seriously.  It's been winning awards at national competitions.  You think your BBQ is good?  I'm sure it is.  This will make it better.  I could eat this stuff with a spoon out of the bag.

Edit:  I've deleted a couple comments about some other company's Rub and how good it is and I should try that stuff.  Namely because I'm selling a competing product here.  And you can't say that any other stuff is better than this stuff – if you've not actually tried it.  Especially if this stuff has won awards at grilling/BBQ competitions and the other stuff hasn't but is from a popular company that specializes in a completely different industry/business.