Redheads… My kryptonite.  All women are beautiful, but Redheads are truly hot.  Some are hotter than others, and then there's the hot ones that you would love to just hang out with.   Here's my Top Six.  In no real order:
6.  Amy Adams.   Even Superman was twisted around her finger… so how could you hope to resist?  She is too cute.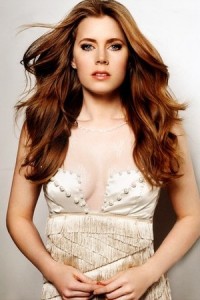 5.  Emma Stone.  Those eyes.  But there's a degree of malice behind them… you know she's quite capable of killing you in your sleep but you are okay with that.  Because of those eyes.  That and she could totally come with us to kill zombies.  But we wouldn't leave her with the car keys.
4.  Alyson Hannigan.   She's crazy.  Girl next door, home town knockout.   She's quirky – and you know you like that.  Because that one time at Band Camp.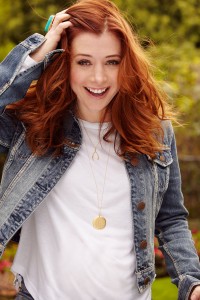 3.  Christina Hendricks.  We fell in love with her in Firefly, YoSaffBridge, the most dangerous character Captain Mal almost went to that Special Hell for.  And all the guys would have lined up behind him for that trip.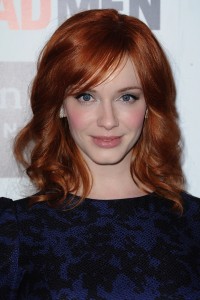 2.  Felicia Day.  Our favorite Geek Chick… We'd all do an all night role playing session with her.  Who wouldn't?  She's got more Geek Cred than any guy I know.  When she rolls for initiative… let her win it.
1.  Kari Byron.  The real reason we've all watched every episode of Mythbusters.  If she's not the reason – turn in your Man Card.