If you are a Glock Enthusiast like I am, you probably raised an eyebrow at the Haley Skimmer Trigger from GlockTriggers.com.   Here's Haley talking about it:

Now here's my take on this…  Haley is spot on.  This is a great carry trigger system.  I've read several comments that said that this trigger disables a safety, specifically the firing pin block.  This is untrue.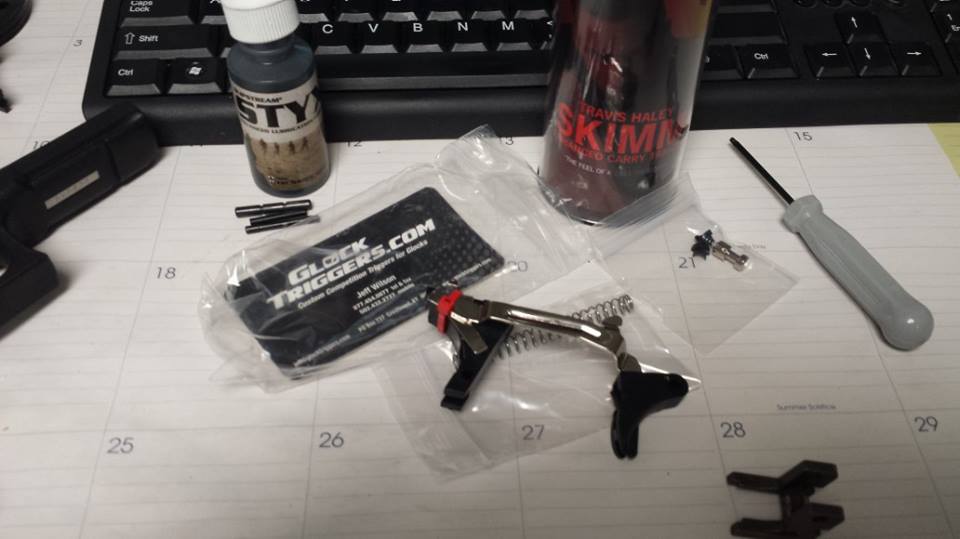 You can see in this picture, a new firing pin block.  It's the small silver plunger near my little grey colored punch.  If you are familiar with the inner workings of a Glock Pistol, you will see that it looks just like a factory OEM part.  All the parts in the Haley Kit are in fact OEM.  So what are you buying?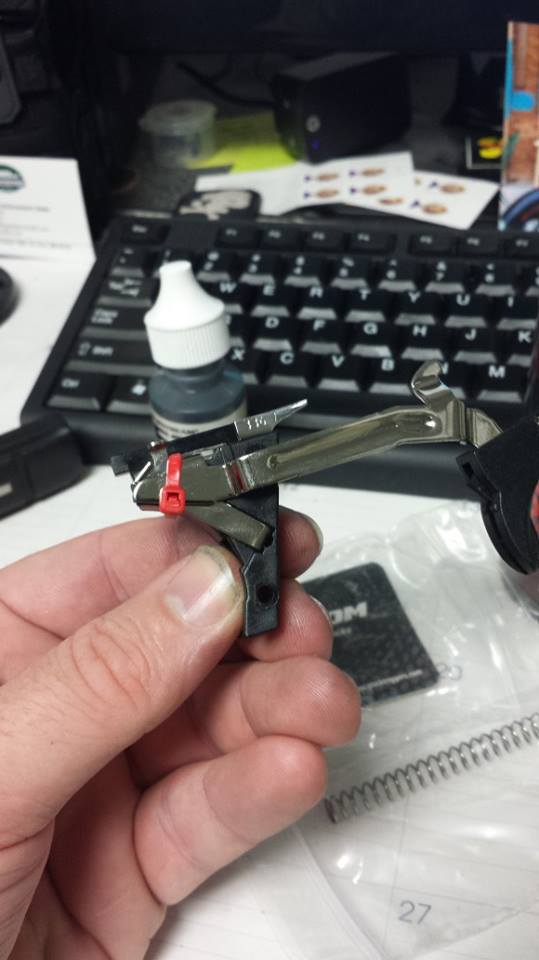 Well, for one thing you are buying a lot of physical labor and carefully engineered geometry.  Everything that moves is highly polished.  By hand.  Actually, it's everything that can be polished is polished.  I talked to Jeff at GlockTriggers.com about this.  "You can't be doing all these triggers by hand… you gotta be using a tumbler."
"Well the secret is Don."
"Dawn, the soap?"
"No, Don, my guy that does the expert polishing by hand."
Had a great conversation with Jeff.  Solid guy.  If anyone has any question about anything from GlockTriggers.com, you can contact them.  Jeff would be happy to explain anything for you.
Back to the polishing.  If it's metal, it's polished.  The springs are polished.  All these parts come in the kit, all are OEM Parts, polished in a way exactly like the stock OEM parts are not.  This removes any grit in the action.  There is also a change that removes all the take up slack.  The result is a much shorter, smoother, and crisper trigger than factory stock.  And since these parts are OEM, they are still approved for use by most Police Departments that require only OEM parts.
I know a lot of gunsmiths can do great trigger jobs in Glocks, and you can get great aftermarket parts from our friends at Lone Wolf.  But these don't address that initial take up, and do things like smooth out the lifting of the firing pin block.  The Skimmer Trigger is an easy to install trigger upgrade that is safe for EDC use.  It was designed for EDC use.  There are other triggers that are a bit more oriented to Competition or such… and that's great.  But for a Police Officer or Sheriff's Deputy, or dedicated concealed carry person… You want the Skimmer Trigger.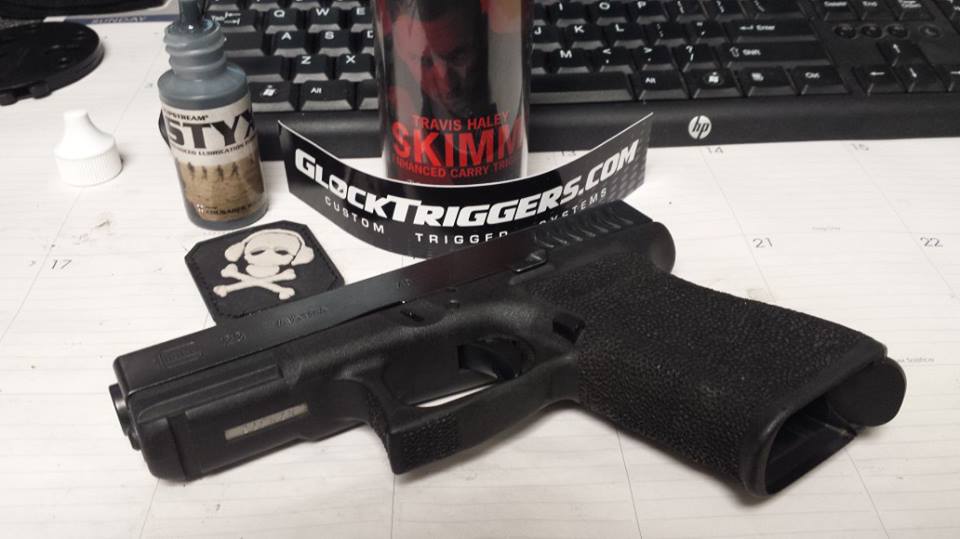 Can't leave well enough alone.
Now, a lot of you guys know that i'm a Tinkerer on some things.  Glock Triggers is one thing I like to play around with.  I changed some things around to try out.  I put in a Ghost 3.5 pound Disconnector, and an 8 pound spring (which actually makes the pull feel lighter).  So now this Glock's trigger is super smooth, with no take up, with a super light and crisp pull.  Glock Perfection, Perfected.  But I would not recommend this combination to anyone that wasn't a serious and dedicated Glock shooter.