Once more, I'm asking The Horde for help.   McKenna is going for Miss Utah again, and word has it, she is the one to beat this year.  The favored girl.  So here is what we need to do.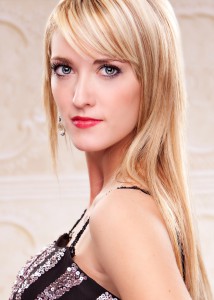 Take a look at all the Pretty Faces here.  And find McKenna's picture, and vote for her.  Simple thing really.  I think there is even a donation thing to contribute to her Charity or something like that.  Because it's also a fundraiser.   She's the only gal there that is busting 30 out of 30 with her Over-Under.  Just saying.
Kenna has done this before and did very well, but didn't win.  The Pagent People around are paying her a lot of attention this time around.    She's had some setbacks, but has overcome them.  She went out for So You Think You Can Dance and the Producers spent 2 Days filming only her.   They filmed her shooting Shotguns and stuff… Yeah, they sent a film crew all the way out here and followed her around like puppies.   Then when the show aired, they didn't use any of it.  In fact, she was only on screen 3 times I counted, for about a second each time.  They didn't show her dance.  They didn't show her win the ticket to Vegas or anything.  They cut her out completely.   Why?  Probably because the Brits involved in the show were offended that this girl owns and shoots guns.  She was very hurt.  She said, "It's like it didn't even happen."  Instead of showing her, they showed some lunatics.  Some girl that thinks she's the daughter of one of the Beatles, and the lunatic that thinks he's Ringo Starr, even though he's about a foot taller than Ringo.
Well, she picked herself back up and is moving on.  Because that's what we do.  This People's Choice vote can really help her out.    If she goes to a straight up competition, with real judges who are not playing political games, McKenna wins every time.  She has a collection of trophies that can fill rooms.  But in this competition, she needs some support.