Some time ago, my friend Luke at Craft Holsters sent me a wonderful little bag to review, that I'm still using. He left me with an open invitation to review a holster. So when I finally acquired my Unicorn Pistol… I dropped Luke a line to send me one, if the invitation was still good. Well, it was, and so is this holster he sent me. The photos were taken immediately upon arrival, as I was excited to get this holster. It impressed me the moment I pulled it out of the bag.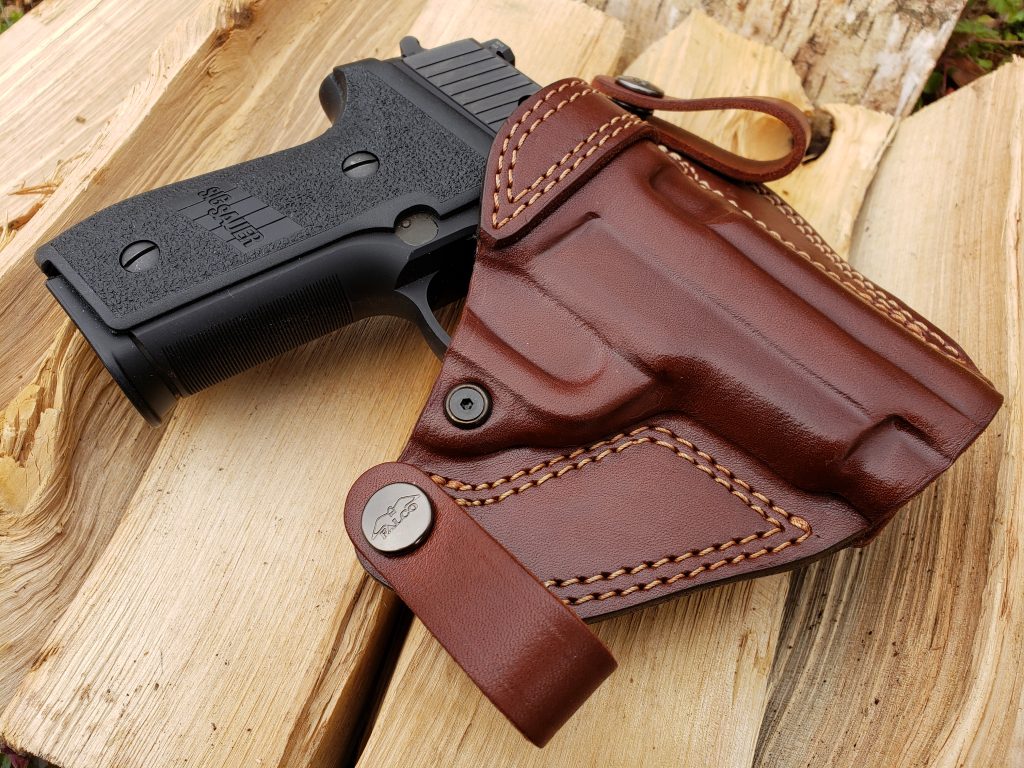 I've been running this rig for about a month now, so I feel like I can give it a good shakedown. Overall, the holster is well made and the leather quality is very good. The thickness is enough to be sturdy, and over the month of use, it's holding up very well and not showing signs of wear. The finish is good, with deep penetration of the dye and I've not had any problems with any dye seepage or staining clothes, and the holster didn't have that acidic fresh tanned leather smell.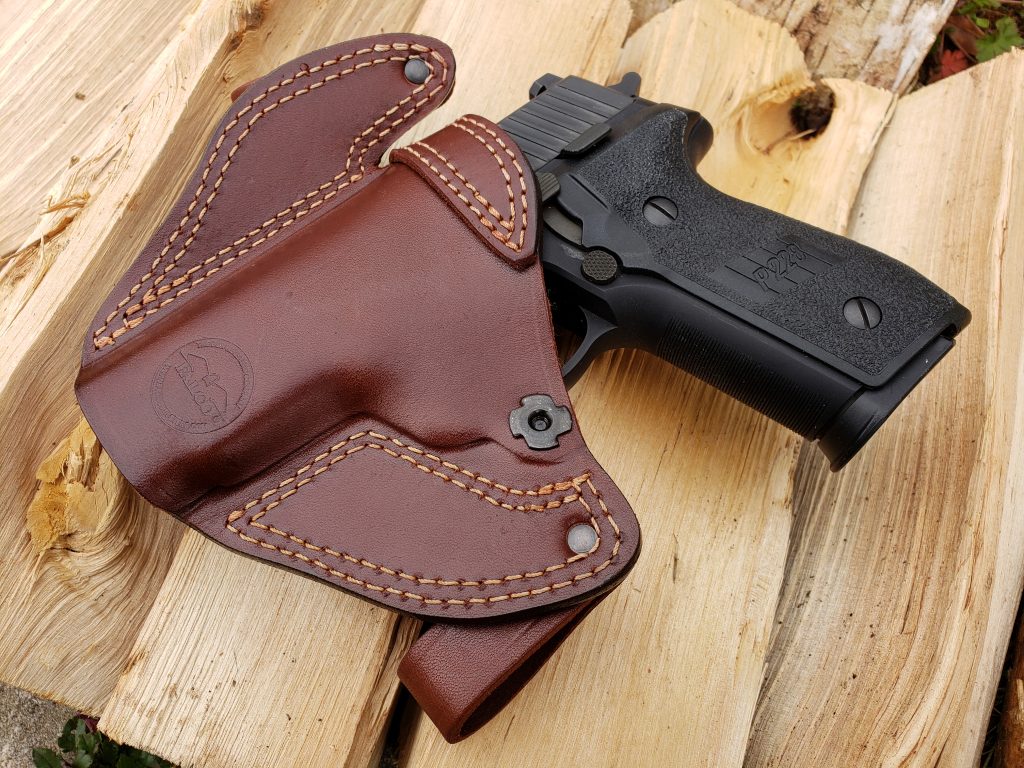 The stitching is well done, with a nicely contrasting colored thread. Double row as well. The brown leather with this stitching gives the holster a rich, classic look. It looks like it could be from Galco or DeSantis. The body side of the holster is smooth, and contoured properly to wear comfortably against the body. At the same time the holster holds the gun nice and tightly against your side to keep the gun concealed. Which is the whole point.
The boning work is done beautifully. Boning the leather does two things for a holster… One is cosmetic. It makes the holster more attractive, making it look like an actual holster instead of just a sheet of leather. And Two, it fits the holster to the gun. And this is an important aspect. You can do this boning process too much, with the result being a holster that you can't get the gun in and out of. I think this might be a good time to mention just what Boning is. It gets the name from the tool. Leather workers would use pieces of actual bone or antler to press the leather into shape. This work was, and still is quite often, done by hand. Some companies might use a roller to imprint the leather, or others will steam the leather and then pressure fit it like kydex. This was done by hand, the old fashioned way.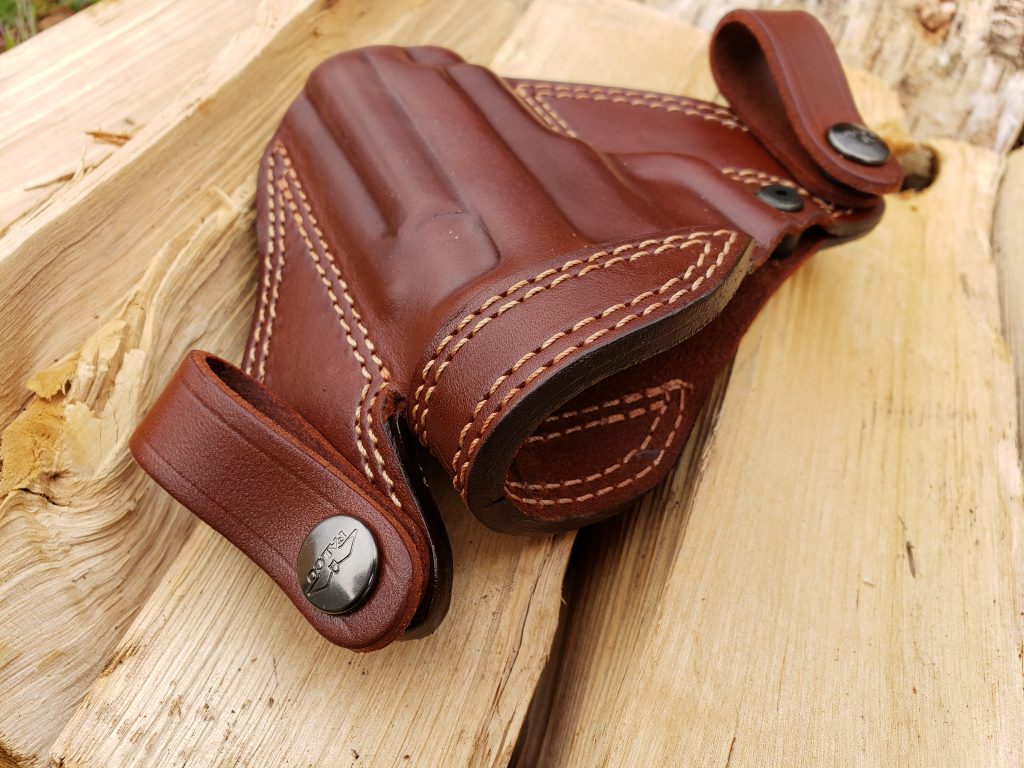 An important part of an IWB holster is the reinforced mouth. This allows the firearm to be drawn when needed, and then reholstered when it's not. Some holsters I've dealt with in the past, don't reinforce the mouth, and so when the weapon is drawn, the holster collapses and you have to undo your belt to get the gun back in. This was not a problem with this Craft rig. Drawing and reholstering is not a problem. Also in part to the classic FBI Cant, which tilts the holster slightly forward. This angle helps your draw to be nice and smooth, while pivoting the grip frame forward enough to help keep the gun's grip nicely concealed.
The Belt Loops were just wide enough for my gun belt, and I had no problem at all with my dress belt. The holster fits and wears comfortably, all day long and allows you to completely forget it's there. You forget it's there, you can draw when needed, and you can reholster when you like. It does everything that a holster should do, and it does it well while looking good doing it. For sixty bucks, you just can't go wrong with it.
Thank you to Luke at Craft Holsters. This rig is going to see many years of use.