Daily Archives: 04/15/2011
Crusader's Templar is the best AR-15 on the planet.  Period.  Bar None.

I don't have much gasoline in the truck, and I'm so broke I can't afford to pay attention. But I have ammo and Ballistic Testing Zone One is practically out the back door of Ogre Ranch. So we did a little bit of shooting while the kids were doing school work.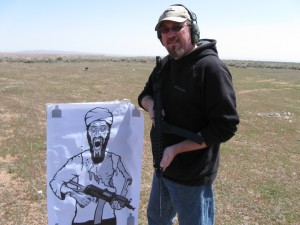 The Sterling was once again… impressive. The gun was flawless, but one of the magazines was under-sprung and caused two malfunctions when loaded to capacity. Continue reading Commander, Sterling, and a P-11. →
Detroit has long been the Model of Democrat Principles. It has to be, because the Democrats have had Free Reign there for decades. Democrats and Unions have made Detroit what it is today.

Now don't think this is just Steven Crowder doing a hit piece on the city…  There is a lot more to see in Detroit.
And here's their new plan to bring money back to Detroit.  That's just awesome.  Way to go guys.  Just give in to the filth and deviancy.  Fantastic.  I'm remembering the SNL skit where they talked about the Worst Job in the world… "Last year's worst job was Crack Whore!… This year's worst job… Assistant Crack Whore!"   Kinda made you think where one would go to file that application.   Evidently it's Detroit… at an ACORN office.